In addition to decades as an Ink Spot, Tigner traveled with vaudeville legend Snake Anthony. Tigner liked to tell a story about Snake's shows at the Augusta Theater that speaks for the open edges of the world of music at the time. There was a 14-year-old kid named James Brown who was always out in front of the theater shining shoes. "We would invite him on stage," Tigner said, with a nod to the kid who rose to the top. "Snake didn't care who you were if you had talent. And he [Brown] could dance! He was good. All that slide when he was only a kid!"
Working with Snake and playing with the Ink Spots, touring across 48 states, Tigner got to know a lot of musicians and learned to weave his playing into a mess of groups. In Atlanta, he played at a place called the Lithonia Country Club where he met Elmore James, T. Bone Walker, and Gate Miles Brown. The club had a mixed-race clientele that appreciated the blues, especially when it was drawn up for dancing.
As Tigner got older, the pace of the road bore down on him. Finally, a heart attack sounded the alarm and pulled him off the road. Undaunted, he took a job in a school cafeteria but kept his piano-playing hand in the scene. He settled in Atlanta and became a regular at places like the Northside and Fat Matt's Rib Shack, but, unlike bands who grabbed onto the blues revival, Tigner never cut a record. That is until one day at the turn of the millennium when his Chicken Shack bandmates, harmonica player Paul Linden, bassist Matt Sickles, and drummer Ron Logsdon, suggested the recording idea. "[They] asked me if I wanted to record, and I said, 'I don't care nothing about recording. I just play 'cause I love to play.' They said, 'You're 70-some years old. You should put something down so that if anything happens, you have something to leave behind.' That's how it got started."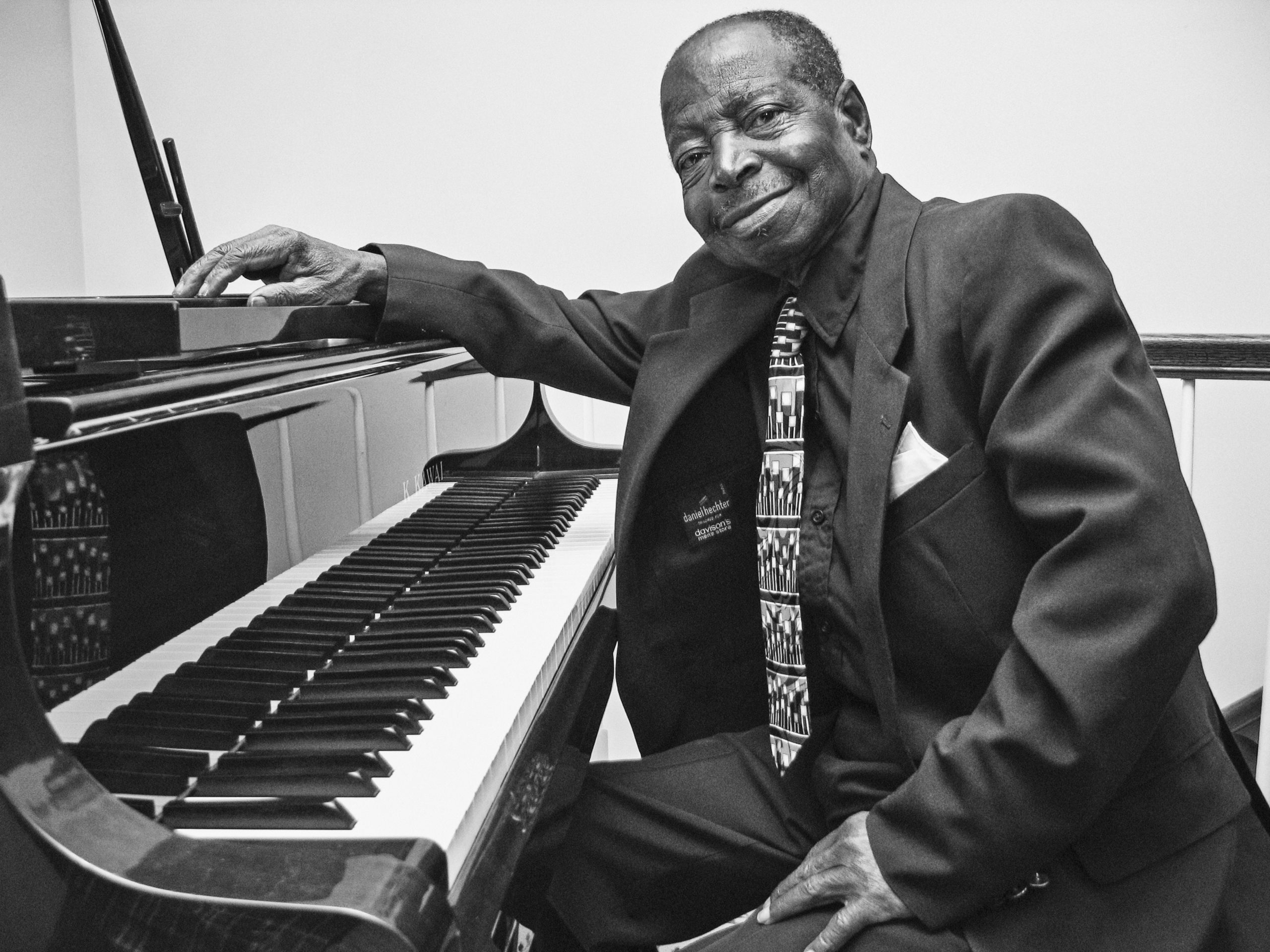 Through Danny "Mudcat" Dudeck, Tigner hooked up with Music Maker Foundation and the result was Route 66. As classic and cross-country as its namesake, the album showed off Tigner's range. He played standards, but ranged widely from his own version of "Take the 'A' Train" to "Stormy Monday" and "C.C. Rider." The Chicken Shack players appeared on the album along with tracks that featured Doug Jones on guitar, John Weiland on bass, and Steve Hawkins on drums. Tigner even took up the organ on some of the cuts.
Touched by the recording bug and supported by Music Maker, Tigner recorded a second album, Slippin' In, where he showed his hand as a songwriter in the title track. The songs spread out from swing and blues to novelty tracks like "Did You Ever See A Monkey Play a Fiddle." The recordings spread Tigner's music around and they took him back on the road. He favored his weekly gigs in Atlanta, but Tigner also performed at festivals including the Chicago Blues Festival, Blues to Bop Festival in Lugano, Switzerland, and a six-week tour of Europe in 2010.
When Tigner noticed that he was forgetting things, he had to give up his job at the elementary school cafeteria. There, he was not just a service worker but the guy who could reach even the most recalcitrant kids. The official diagnosis was Alzheimer's. "I asked doctor what that was," Tigner shared, "and she said, 'Eddie if you don't know. you'll find out.' I haven't found out yet!" Tigner laughed. "I asked should I stop playing? 'No,' she said. 'you just keep playing.' I said. 'but what if you forget from Alzheimer's?' She said, 'Eddie you won't forget your music.' "
And nobody who hears him will forget Eddie Tigner.
Eddie Tigner was born August 11, 1926, and passed away April 17, 2009.