Helping Those Who Carry American Roots Music's Oldest Traditions
What We Do
For more than a quarter-century, the Music Maker Foundation has tended the roots of American music. This is how we do it.
Photo by Aaron Greenhood.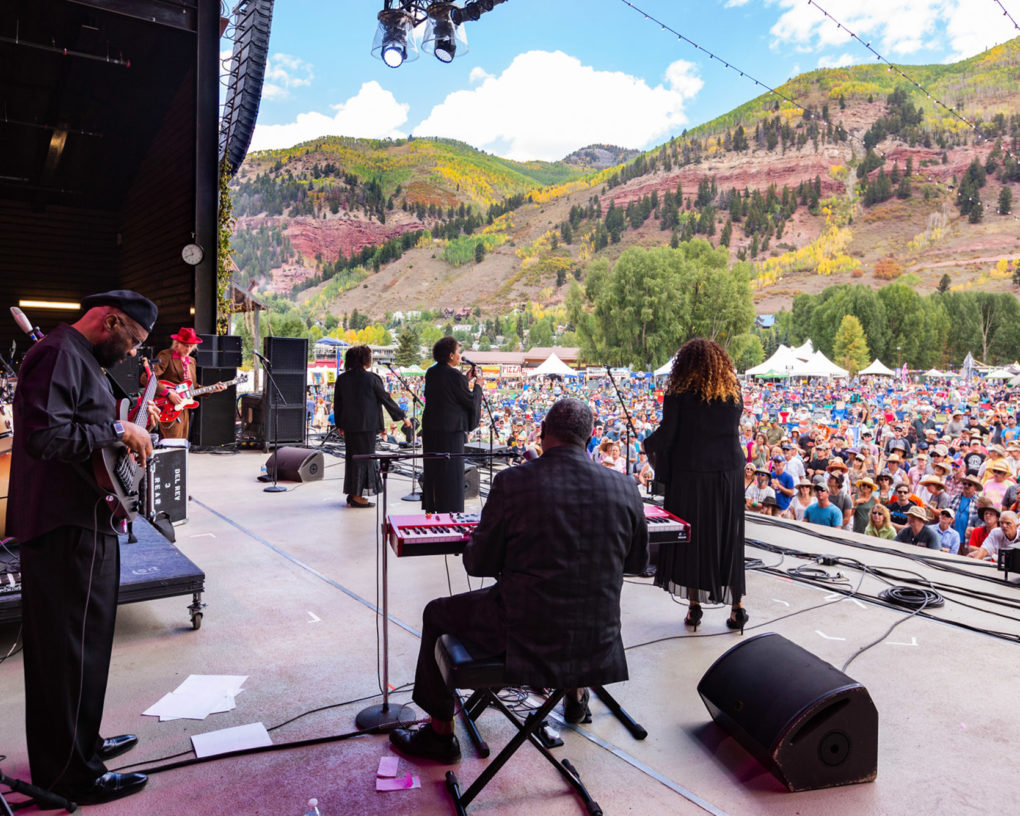 More Than 500 Musicians Served Since 1994
Music Maker Foundation seeks out the carriers of America's oldest roots music traditions. We develop long-term relationships with senior artists who are extremely knowledgeable and show excellence in those traditions.
Our programs serve the most vulnerable artists — those marginalized by age, poverty, race, gender, etc. — because these are the artists least likely to have the resources to share their musical messages with the world. They have difficulty accessing broader audiences and often lack the tools needed to reach their creative potential.
Since 1994, we have served over 500 musicians whose work spans the entire history of American music: blues, gospel, folk, singer-songwriter, Appalachian string band and Native American. Our primary focus is on musicians 55 years and older, and we provide financial grants only to those making less than $25,000 per year, or who face a crisis. We also work with some emerging musicians, often in collaboration with senior artists who want to carry their traditions forward.
"Working with Music Maker has shown me the love that people have for artists. Even all across the world when audiences didn't speak the language, I could feel how much they love the music. I truly feel in my heart that Music Maker cares for the artists and you all show us so much love and

caring. "
Ester Mae Wilbourn, member, The

Como Mamas
Excellence is contagious, and when we bring artists together in collaboration, we raise the bar for artists individually and their art forms collectively.
Music Maker is unique in being an arts organization that also supplies human services. We do this because we believe an artist's health and welfare is critical to their ability to create and perform.
We strive to meet artists where they are and help them get where they want to go. When we take on a new partner artist, we discuss their wishes and professional goals — and any health or quality of life issues that might hold them back. We have a social worker who can help them stabilize any problem areas in health, housing, etc.
"If I need something, I know who

to call."
Alabama Slim
Music Maker supports their creative process through professional development grants and services. Our musicians deserve quality instruments and the ability to play with top-notch sidemen. We provide both. We book, finance and manage high-quality performances that build their careers. Through us, musicians meet producers and record labels, and we work to document their stories and artistry in audio, video and still photography. Music Maker has a permanent archive in the Southern Folklife Collection of the Wilson Library at the University of North Carolina to preserve this work and make it accessible in perpetuity.
Music Maker works hard to promote the careers and legacies of the musicians who have contributed so much to our nation's cultural fabric. Music Maker understands artists do not create in a vacuum and that community-centered efforts can profoundly impact the artist, as well as their families and neighbors.
So new generations can understand American musical traditions, we educate the public and build new audiences for roots music. We engage with major media outlets and maintain a strong digital communications strategy to share our musicians' work and performances. We engage youth with performances and workshops to help these artists pass the torch of American song to the next generation. Most significantly, we create and tour exhibitions and live musical programs in museums and cultural centers across the country, with a focus on rural, underserved communities.
Please support these artists by donating. Your support keeps the roots of American
music strong.
Our Programs
Music Maker's programs work in concert to sustain the health and creativity of the musicians we serve while educating Americans about the richness our nation's culture.
Sustenance

To ensure that the day-to-day needs of the most vulnerable artists are met, we provide grants and social services to musicians who are in crisis or who live in chronic poverty.

Performance

To help our artists build their careers, their income and their skills through touring, we book shows for them and provide management services and professional development.

Education

To ensure that American roots music is always accessible to current and future generations, we mount exhibitions, stage youth engagement programs and provide archival preservation services.
"Music Maker is wonderful. Everything they've done is

a miracle."
Little Freddie King