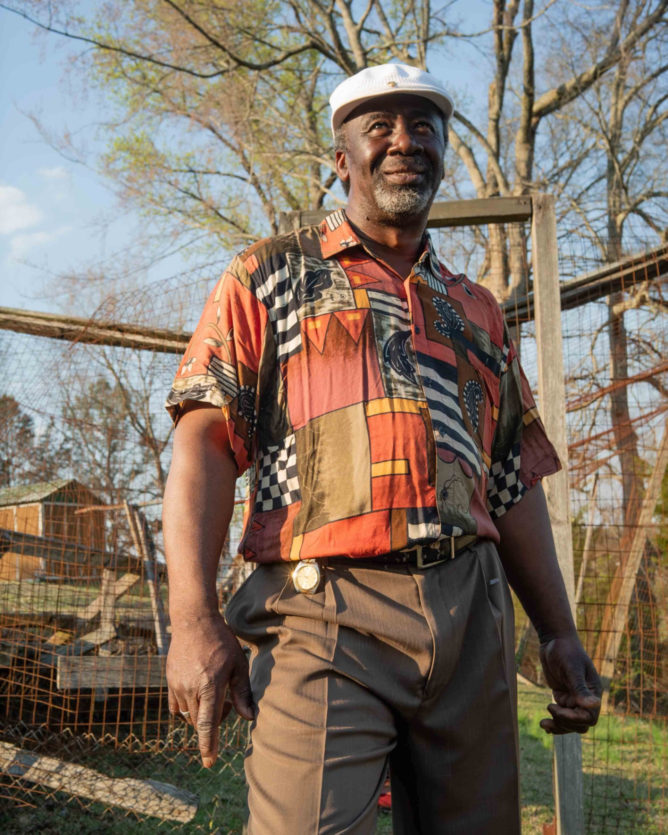 Terry "Harmonica" Bean
Blues
Terry "Harmonica" Bean is a renowned blues artist whose soulful playing style, distinctive voice, and deep connection to Mississippi's musical heritage create a mesmerizing blend of hill country blues and personal storytelling.
Terry "Harmonica" Bean is a renowned blues artist hailing from Pontotoc, Mississippi. Born with an innate musical talent, Bean discovered his love for the blues at a young age and has since become a master of the harmonica. With his soulful playing style and distinctive voice, Bean's performances are a mesmerizing blend of electric blues and personal storytelling.
Born and raised in Pontotoc as one of 24 siblings, Terry has a deep connection with his local heritage and stewards the land his father left him. As a teenager, Bean was a baseball allstar set to join the pros, when a serious motorcycle accident left him injured and unable to play at the age of 20. He refocused his talent on the blues, and delved into the local music scene outside of his hours working at the local furniture factory.
Growing up in the heart of the Mississippi hill country, Bean was immersed in the rich musical heritage of the region at the knees of his father and grandfather, both blues musicians themselves. "My granddad told me how to be a bluesman. He'd say 'you may not be able to play a lick, but you got to look like you can," Bean recalls with a smirk. 
Influenced by legendary bluesmen such as Muddy Waters, Howlin' Wolf, and Sonny Boy Williamson II, he honed his skills on the harmonica and guitar, and carries on the sounds of his hill country forefathers. He draws a clear distinction between the blues of the delta and the hills– "The Mississippi Delta guys, they sat still to play. They played in open tuning. They used picks, they used the slide in between picks. The hill country guys, they used the whole porch, the floor, everything played. They played a lot in a weird tuning." Bean performs in the latter style, with a floorboard underfoot he uses to set the thumping rhythm of his songs.
Bean's musical journey has taken him far and wide, performing at numerous renowned blues festivals and venues across the United States and beyond, such as the Chicago Blues Festival, the Geneva Art Festival, . His dynamic stage presence and ability to connect with audiences have earned him a loyal fanbase. Whether he's performing intimate solo sets or collaborating with fellow blues musicians, Bean's performances are always captivating, leaving audiences craving more.
In addition to his exceptional talent as a musician, Bean is also an accomplished songwriter. His original compositions delve into themes of love, loss, and the struggles of everyday life, in his warm and gravelly voice. Terry "Harmonica" Bean's contributions to the blues genre have garnered him critical acclaim and respect within the music community. With his exceptional harmonica skills, soul-stirring vocals, and captivating stage presence, he continues to carry the torch of the hill country blues, preserving its rich legacy while adding his own personal touch to the genre.
Terry Bean was born on January 26, 1961.
Top photo by Tess Stogner.