The People and Organizations Music Maker Relies On
Our Boards and Partners
The Music Maker Foundation relies on its board of directors, board of advisors and partner organizations as we tend the roots of American music.
Photo by Mark Austin.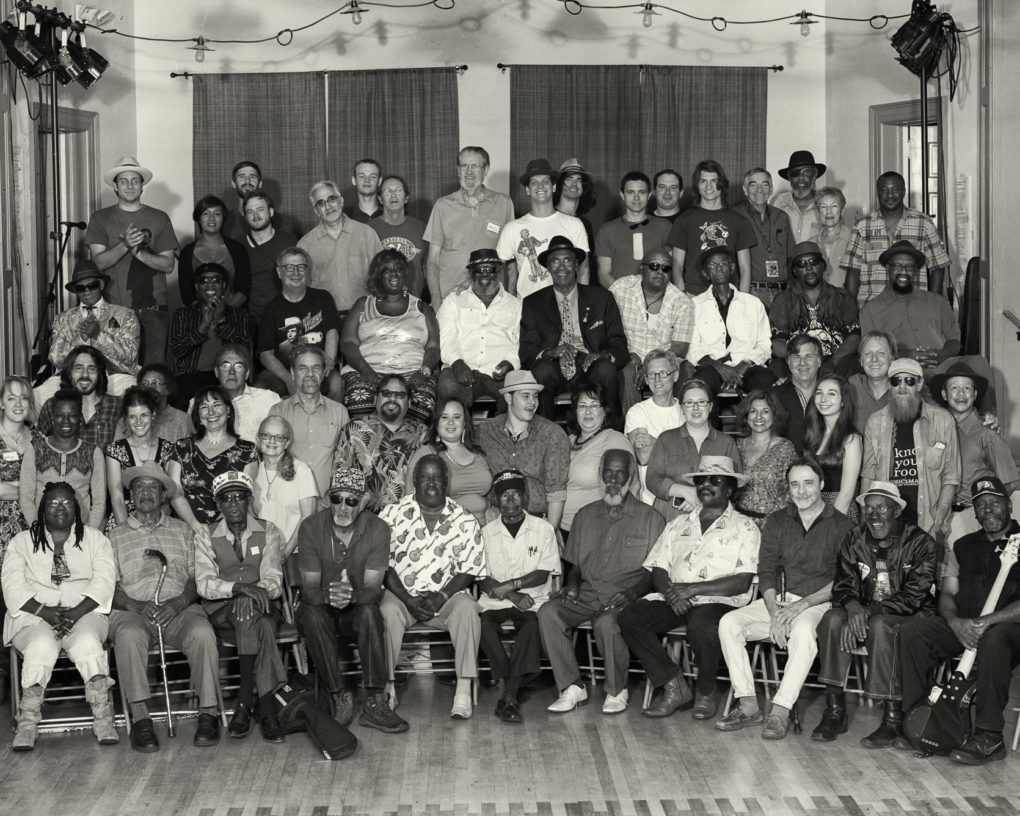 "Music Maker's work smooths the rocky paths for musicians so they may thrive and create. By doing so, we support the continued existence of their music for future generations

to enjoy.".
Rick Teller, Board of Directors member, Music

Maker Foundation
Two Boards Support Our Work
The Music Maker Foundation is governed by a board of directors and an advisory board. Members of these two boards bring us a wide range of expertise — the music industry, marketing, finance, human resources, nonprofit program management, and more.
Our Board of Directors
Timothy Duffy, President
Rich Henneberry, Treasurer
Catherine Elkins, Secretary
Denise Duffy, Chief Financial Officer
Carey Barnes
Saramel Evans
Dom Flemons
David Jones
Henry Slyker
Rick Teller
Tom Wallack
"Every minute I invest on the board supports a direct line of assistance to a talented community of seminal American music artists. MM's support keeps their music and their

legacies alive."
Carey Barnes, Board of Directors member, Music

Maker Foundation
Our Advisory Board
Dan Auerbach
Bonnie Raitt
Dickey Betts
Jackson Browne
Jerry Harrison
Jimmy Herring
Taj Mahal
Tift Merritt
Pura Fé
John Price
Tom Rankin
Ken Shepherd
Kenny Wayne Shepherd
Derek Trucks
Susan Tedeschi
Pete Townshend
Don Was
Lightnin' Wells
Founding Members
B.B. King (1925-2015)
Levon Helm (1940-2012)
Bill Krasilovsky (1926-2018)
Our Partners
Music Maker gratefully acknowledges the many organizations that help us advance our mission.