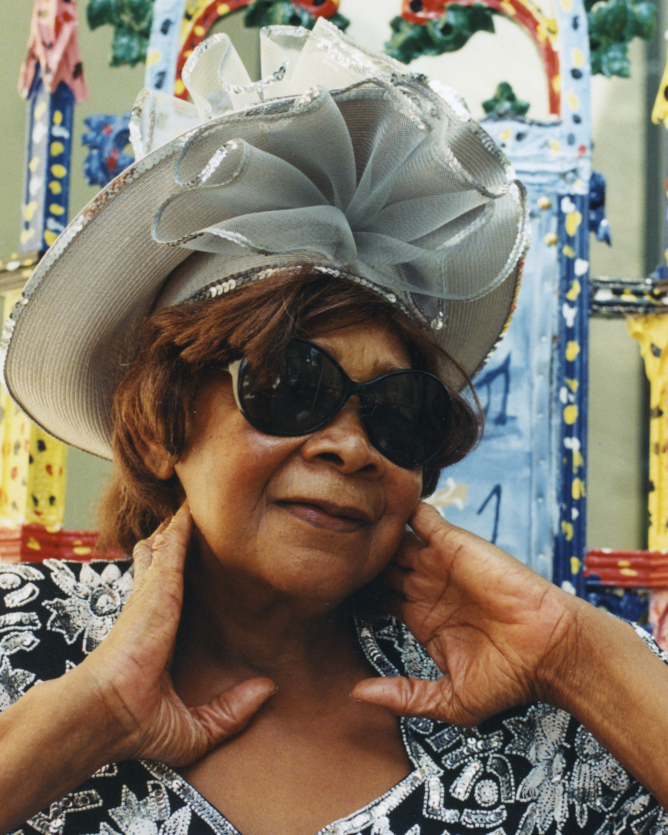 Cora Mae Bryant
Blues
The daughter of Blind Willie McTell's famed collaborator Curley Weaver, Cora Mae Bryant was a walking curator of all things blues.
It was Weaver / He wanted me to sing some blues
& that's why I've been wearing his shoes
Georgian Cora Mae Bryant sang like her father, Curley Weaver, who sang and played like his own mother, Savannah Shepard. And since Weaver was a blues wiz, famous for his duets with Blind Willie McTell, that means Bryant sang damn well. So well, and so like her father, in fact, that her own kin could mistake Blind Willie McTell's recorded voice for Bryant's: "Mama, that's you singing?" one of her daughters once asked while McTell and Weaver's music was on the box.
But despite her famous father, Bryant was not content to rest on her laurels. Bryant believed it was not enough to inherit talent from providence or genetics: one had to put it all into action. Not only did Bryant write and perform, she also ran a series of "Giving It Back" festivals in Atlanta in celebration of traditional blues artists. And she turned a side room in her Oxford, GA, house, into a homemade blues museum.
Whatsomever I be speakin' is already written on

my tongue.
Cora Mae Bryant
Bryant's approach to the blues, like her approach to spirituality, bordered on the antinomian. Both musical and divine inspiration came to her primarily through direct experience: "I don't write [songs]. When they come to me, I already know 'em. I don't get no pencil and write 'em. I write 'em in my head. Whatsomever I be speakin' is already written on my tongue." Headstrong, she wasn't afraid to run Jehovah's Witnesses away from her door; she would gladly contradict the teachings of schools and books if they went against her understanding of the Bible or common sense. But this is already obvious to fans of her music. One listen to Born With the Blues or Born in Newton County, and you'll understand Cora Mae Bryant knew her songs well and would be turned back by no one.
Cora Mae Bryant was born on May 1st, 1926, and died October 30, 2008.