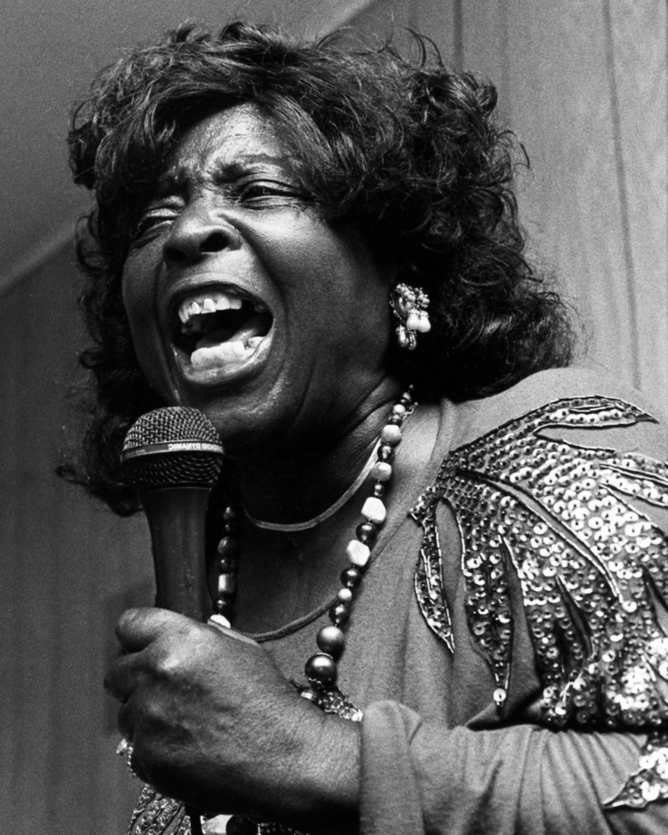 Cora Fluker
Blues
A survivor of racial brutality, Cora Fluker sang and testified with the majesty of a mighty saxophone.
Born in Livingston, Alabama circa 1920, Cora Fluker grew up sharecropping alongside her family. Working in cotton fields and singing in a family work gang, Fluker early experienced the brutalities of the American racial caste system. When Music Maker connected with her in 1997, she told us that conditions had been so hard that she'd tried to run away at the age of nine. And when her escape attempt failed, the white landowner who'd caught her nearly beat her to death. Telling the story decades later, she still seemed haunted by the violence. This childhood incident left her back scarred for life.  
"All music comes from the air. If you live right, we will meet again

in heaven."
An epiphany under a pecan tree later brought Fluker to the Christian faith. An ardent believer, she soon became a lifelong church leader and missionary for the faith in Mississippi. Tim Duffy has said that both when she sang and testified, her voice had the booming majesty of a saxophone. The last time Music Maker visited Cora, she was grievously ill and no longer able to sing. But she told us: "All music comes from the air. If you live right, we will meet again in heaven."