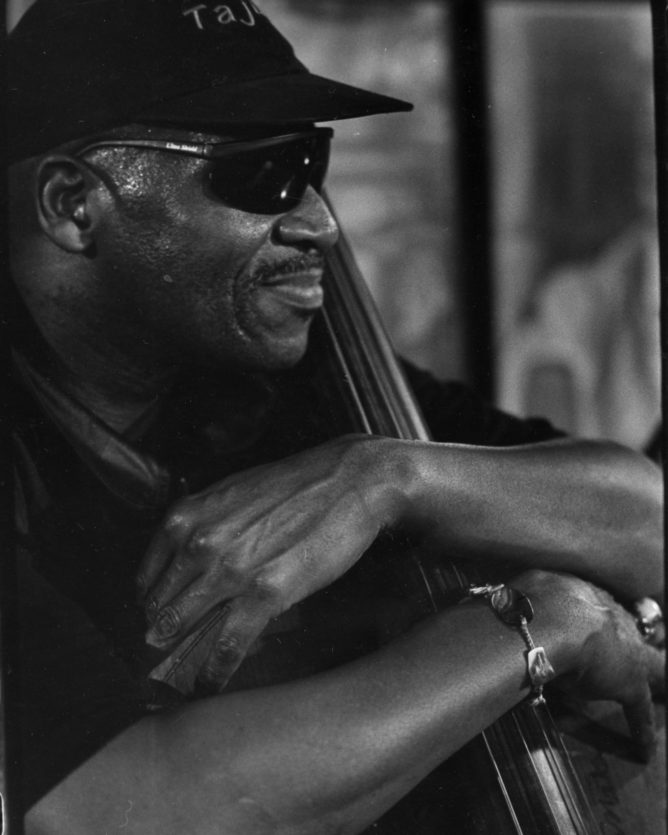 Taj Mahal
Blues
One of the greatest ethnomusicologists, Taj Mahal travels the world and explains and elucidates what he learns — through his music, live on stage.
From Hawaii to India, Taj Mahal Carries the Blues Torch
No other musician in the world is like Taj Mahal. He grew up in Springfield, Massachusetts, in a musical family — his mother sang in a gospel choir and his father played piano and arranged Afro-Caribbean jazz music. But when Taj saw Mississippi John Hurt at the Newport Folk Festival, it spurred in his soul a deep interest in the music of his ancestors — not just in the blues, but in all of their music. His lifelong pursuit of that ancestral music keeps being incorporated into his own music, which is always, in one way or another, anchored in the blues.
"This music speaks to me. Its channels and roots go in and are branches of the tree that make music here. For the people who aren't interested in where it comes from, they can like whatever and do whatever they want. But there is a significant group of us that are human beings on this planet. We'd like to know where things

come from."
Taj Mahal
His travels have been prodigious. In 1964, when he was 22, he moved to California and became part of Rising Sons, one of the first interracial bands to be signed by Columbia Records. The band also included the great guitarist Ry Cooder. For several years, he played with Jesse Ed Davis, a native of the Kiowa Tribe in Oklahoma. He studied at the feet of blues greats like Howlin' Wolf and Muddy Waters. He traveled to Hawaii, picking up its native music, to India, and to Africa, where he recorded with the legendary kora player Toumani Diabaté. He is probably one of the greatest ethnomusicologists in the world, except he doesn't write about what he's learned. He explains it and elucidates it through his music, on the stage.
Since 1995, Taj has supported Music Maker in all kinds of ways, and we too had a hand in exposing him to music he'd never heard. We always remember how stunned he was when he first heard the music of Guitar Gabriel and Preston Fulp. Perhaps most importantly, he feels a great responsibility to pass down what he's learned to younger musicians. We can't think of any young Black entertainer in the blues field whom Taj hasn't directly influenced or helped during the first parts of their career.
Taj Mahal was born
Henry Saint Claire Fredericks on May 17, 1942.
Top photo by Mark Austin.