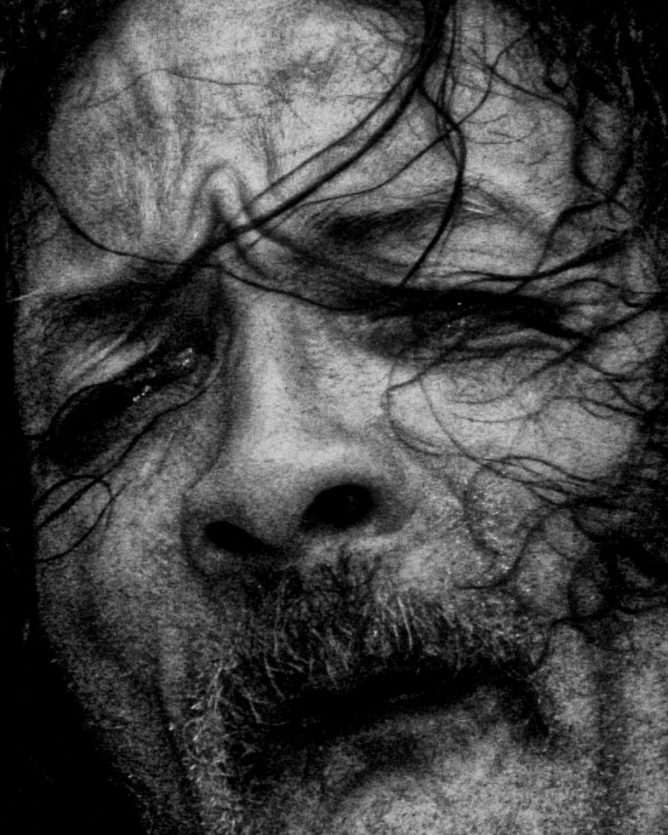 Lee Gates
Blues
He called his guitar "Black Lucy," stood well over six feet tall and was a first cousin to the legendary bluesman Albert Collins. He didn't get the breaks his cousin got, but he recorded three standout albums before his death.
He Performed for 52 Years Before He Began His
Recording Career
The late, Mississippi-born bluesman Lee Gates was an incredible presence, standing well over six feet tall, his entire body cut with muscles from a life of hard work.
The blues ran in his DNA: Lee was a first cousin to the legendary Albert Collins and shares his "ice pick" single-string guitar style. But sadly, despite his blazing guitar work and excellent compositions, he had fewer breaks than he deserved.
"I don't get the credit I deserve here. I've been playing

50-something years."
Lee Gates
Lee was born in Pontotoc, Mississippi, but moved to Milwaukee, Wisconsin, as a teenager in 1959, where he played his rocking blues style for a half-century. His connection with Music Maker began in 2003, when he called us and announced that he intended to come to North Carolina to record an album with us. Co-founder Tim Duffy instead asked Gates to head to Huntsville, Alabama, instead to record with Ardie Dean, Music Maker's longtime producer and leader of the Music Maker Blues Revue.
Two days later, Lee arrived in Huntsville via Greyhound bus, went straight into the studio with Ardie, and within three hours, they both proclaimed Lee's first album — "Lee Gates & the Alabama Cotton Kings" — finished. Lee was 66 years old at the time. After performing for 52 years, Lee had finally started his recording career.
Before Lee passed away in 2020, he recorded two more albums that were released on the Music Maker label — "Black Lucy's Deuce" and "Touring With Lucy." Black Lucy was the name Lee had given his guitar.
Lee Gates was born on December 20, 1937. He died on April 15, 2020.
Top photo by Tim Duffy.