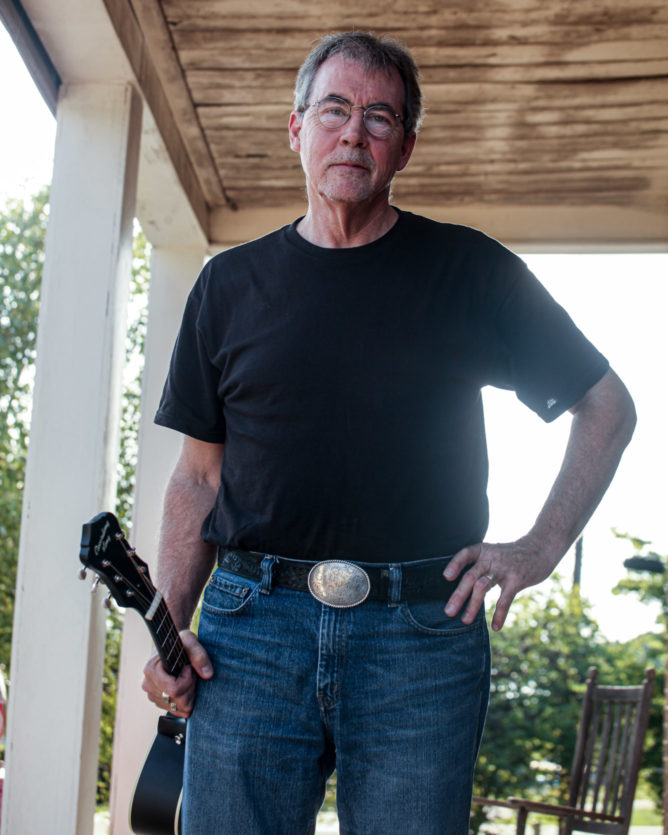 Harvey Dalton Arnold
Blues
A former member of the Outlaws, part of the 1970s wave of Southern Rock bands, Harvey was playing stadium gigs while he was still a teenager. Today, he still plays slamming electric blues but also turns out some great acoustic work.
A Deep Connection to the Blues Since His Days in the World of Arena Rock
Harvey Dalton Arnold first gained the music world's attention in a huge, arena-sized way: He was a member of The Outlaws, one of the giant wave of 1970s Southern rock bands that came in the wake of the Allman Brothers and wound up charting big hits and filling giant venues all over the nation.
Harvey's rise to stadium gigs happened quickly. As a teenager, he was playing bass for a band in Florida when he got an offer to audition for The Outlaws on a Saturday night. By the following Saturday, he played his first stadium gig when The Outlaws opened for Johnny Winter and Lynyrd Skynyrd.
"I was raised in the American South in the 1950s and '60s in a time of racial segregation and little tolerance for change or individuality. When my father invited a Black farm hand to play blues piano in our living room one afternoon, that forever had an impact

on me."
Harvey Dalton Arnold
Like so many members of those bands, Harvey had a tight connection to the blues, first picking it up from an African American man who worked on his father's farm in rural North Carolina. Today, Harvey, who lives in Burlington, North Carolina, not only is still playing his slamming electric blues but also is turning out some great acoustic work. Harvey's two albums on the Music Maker label — 2014's "Outlaw" and 2020's "Stories to Live Up To" — both prove that the spirit of the blues can take up residence in the soul of anybody who has a deep connection to the culture the blues arose from.
Harvey Dalton Arnold was born on October 19, 1953.
Top photo by Tim Duffy.