The Treats You Can Expect in Telluride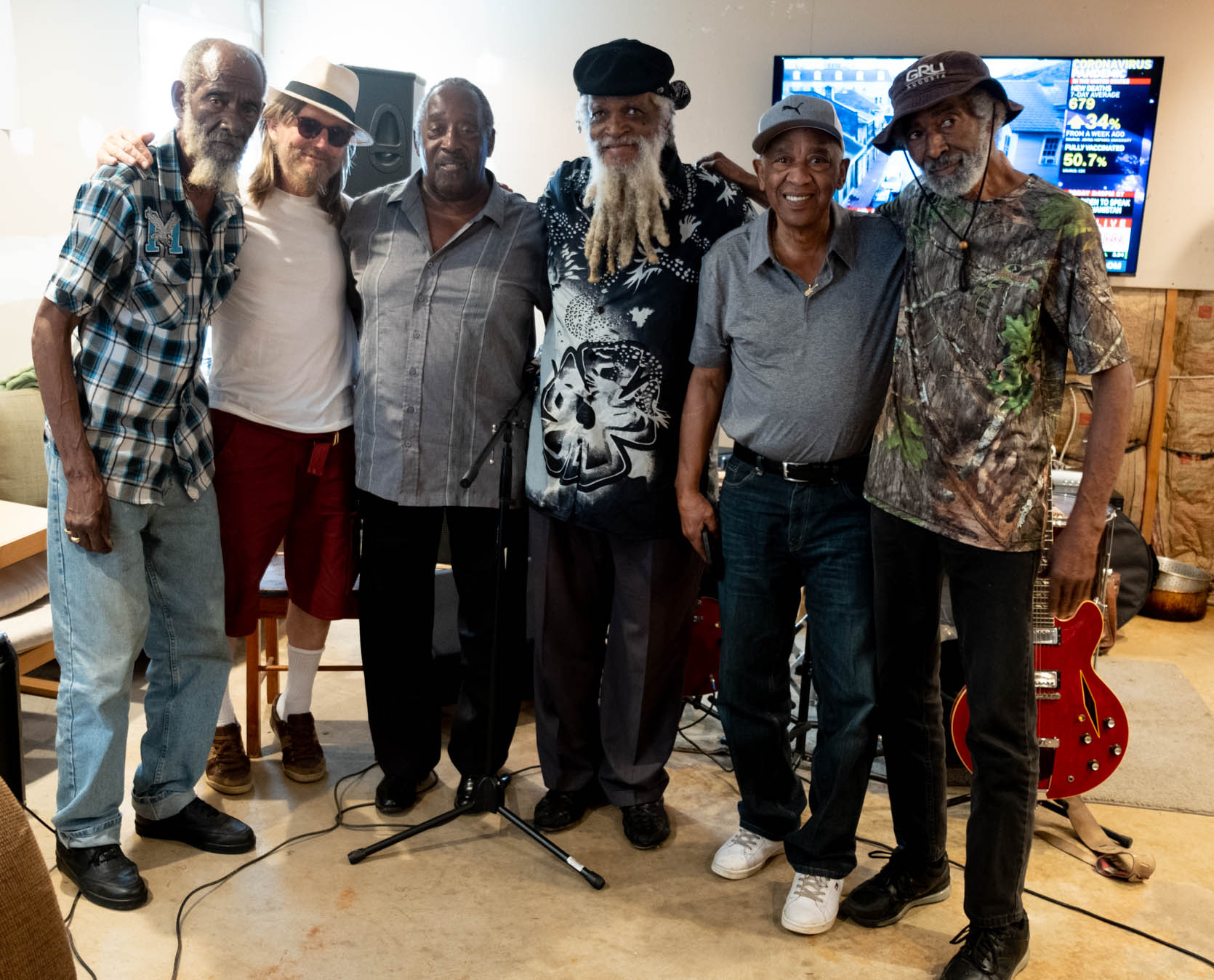 The 2021 Music Maker Revue: Robert Lee Coleman, Ardie Dean, Albert White, Sugar Harp, Herman Hitson and Fred Thomas (Photograph by Timothy Duffy)
When the Telluride Blues & Brews Festival begins in Colorado this Thursday, the Music Maker Blues Revue will play a half a dozen sets over the course of the weekend. In certain sets, one player or another will lead the band and handle lead vocals, but every member of the Revue will remain on stage for every set. 
The 2021 version of the Revue includes:
Guitarist Albert White, who for half a century has played with blues and R&B greats — and who's been a constant presence in our Revue for over 15 years.

 

Music Maker musical director and drummer Ardie Dean, who's held the Revue together since its inception almost 30 years ago.
Guitarist Robert Lee Coleman, a pioneer of soul and funk who played with Percy Sledge and with James Brown.
Birmingham-based harmonica wizard Sugar Harp.
Guitarist Herman Hitson, who gigged with Jimi Hendrix and soul legends such as Joe Tex, Bobby Womack and Wilson Pickett.
Bassist Fred Thomas, who backed up James Brown for over 30 years.
It's one hell of a lineup, and it was quite the sight to watch them come together for their first rehearsal in the basement of a home in the exurbs of Atlanta. But the rehearsal had really begun weeks before as musical director Ardie Dean began a round of long phone calls with each of the Revue's members.
"I gave them songs that [Music Maker Foundation co-founder] Tim [Duffy] wanted to hear," Dean said. "Tim's got a great ear. He really does. But the guys didn't want to do that. They wanted to do something different, so I had to compromise. I had to do some of what Tim wanted to do and some of what they really wanted to do. It's always a balancing act."
The list that finally came together in that basement rehearsal will doubtless draw much love from the Telluride crowd. It includes Freddie King's "I'm Tore Down," B.B. King's "Every Day I Have the Blues," Robert Johnson's "Dust My Broom" and of course — with two members of James Brown & the JB's in the band — Brown's funk classic, "(I Got You) I Feel Good."
Brown's longtime bassist, Fred Thomas, will handle the vocals on "I Feel Good." On the Telluride stage, Thomas and Sugar Harp will be the only musicians completely new to the Music Maker Revue.
After the rehearsal, Thomas sat outside with his former JB's bandmate Robert Lee Coleman and talked about the experience.
"This is really exhilarating for

me, man."
Fred Thomas
"I don't know none of them. That's the only cat I know," he said, pointing at Coleman. "Other than that, I didn't know nobody and I never really met none of the rest of the musicians until now."
But the rehearsal excited him, and he said he couldn't wait to play at Telluride with the Revue.
"This is really exhilarating for me, man," Thomas said. "I mean, I never really played a complete, whole blues gig in my life."
If you're lucky enough to have tickets to the Telluride festival, you're in for plenty of treats from the Music Maker Revue.