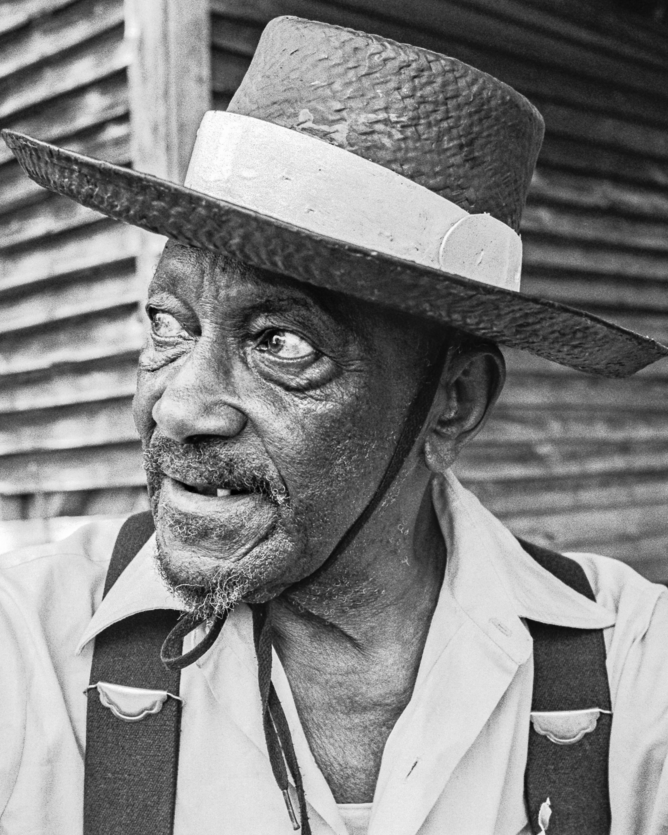 Mr. Q
Jazz
A true American eccentric, pianist Mr. Q blended jazz, doo-wop, and chaos into a vertiginous mixture.
Hell, I got ten fingers, I can play, too.
Born in 1912, Cuselle Settle (Mr. Q) was born in North Carolina, ran away from Winston-Salem as a teenager, and caught the tail end of the Harlem Renaissance.  Long idolizing jazz pianists like Art Tatum and Oscar Peterson, he nevertheless started out on guitar and harmonica, playing with Blanche Calloway and the Savoy Sultans. After cracking the code on piano, he quickly developed his own idiom, a folk-art cross between jazz and doo-wop, with a bit of Looney Tunes chaos thrown in for good measure. Q created this strange stylistic fusion as a middleman between the worlds of New York jazz lofts and the upstate piano bars he worked in the era before jukeboxes. Just watch the video for "Cocktail Boogie": Q's left and right hands are playing entirely different lines, but the whole thing coheres with a crackpot logic all of its own.
After moving back to North Carolina, Mr. Q became part of the early crew of Music Maker artists. To hear Guitar Gabriel accompany him on guitar was said to be a thing of beauty, with Gabe able to improvise along to even the most zany keyboard maneuvers Q threw his way. At times cocky as a result of his jazz pedigree, Mr. Q sometimes got into it with some other Music Maker artists, who often went back and forth with him like a sibling. Formerly a tailor, he was always decked out in snazzy suits and ties. A true American eccentric, legend has it Mr. Q once tried to get through airport security in a zoot suit, pockets stuffed full with pounds of nickels, dimes, and quarters.
Cuselle Settle (Mr. Q) was born in 1912 and passed away in 1993.