Bandcamp Friday (or Anytime) for Harmonica Lovers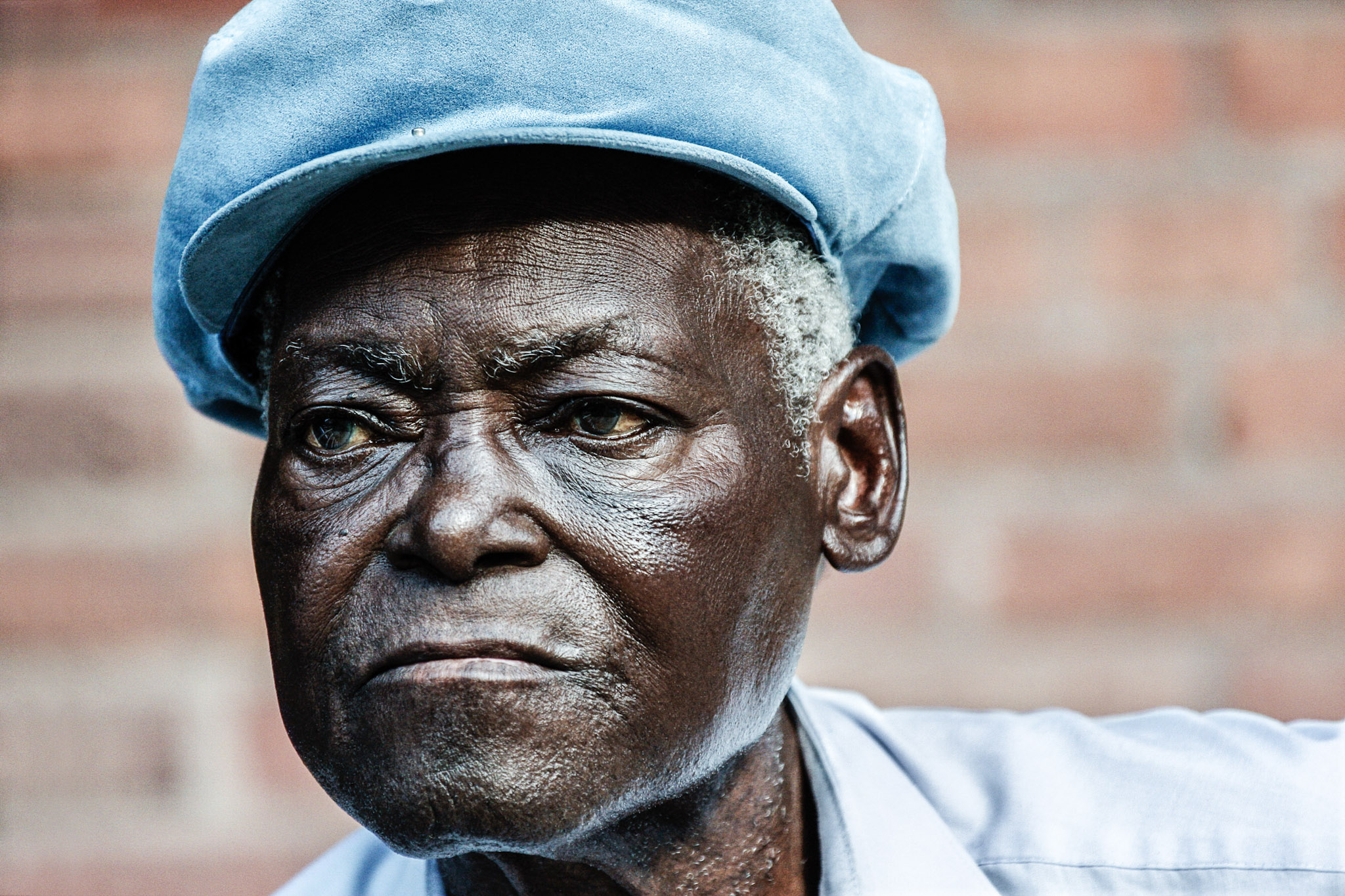 The late harmonica great George Higgs
By Nick Loss-Eaton
Once again, music streaming and sales platform Bandcamp.com is waiving its commission on music sales this Friday, September 3: If you buy a download of one of Music Maker's artists, 100 percent of the revenue goes to our mission. This month, we're recommending three albums for fans of the harmonica. I play a little harp myself, and it's a deceptive instrument: It looks like a child's toy but it can conjure deep feeling; it's easy to pick up and start playing but requires hard-to-explain tricks of the tongue to master.
Neal Pattman
First off is the late Neal Pattman's "Prison Blues" album, the only one he ever made. Neal lost an arm in a wagon wheel accident in 1935 at the age of 9, outside of his hometown of Athens, Georgia.
"The blues knocked on my door and they wouldn't leave," he said. Taught harmonica by his dad, he was also inspired by the great Sonny Terry. I love Pattman's playing, especially in his flutters, whoops, and hollers, but he was also a tremendously skillful singer, who played the occasional gospel tune as well as his blues, and this album finishes with "I Want Jesus to Walk With Me." Another highlight is "Neal's Testimony," a powerful recollection of how his mother used to sing by moaning. "Disco Twist" shows his mastery of the difficult first-position bends required to blow at the top of the harmonica's register. Pattman anchored one of the first Music Maker Blues Revues, which played a 42-date national tour.
"The blues knocked on my door and they

wouldn't leave."
Neal Pattman
George Higgs
The late Piedmont guitarist/harmonica player George Higgs once said, "It's not so much the money, I just want the sound to keep on. My whole idea, my hope, is that we can keep it alive, this old tradition." Affected by seeing Peg Leg Sam in concert, he played fingerpicking guitar, slide guitar and harmonica. His harmonica playing mimics the way he sang, laid back but with feeling. He learned to play from his father in the town of Speed, North Carolina, "a slow town with a fast name," as George put it. Both of his albums are split between guitar and harmonica pieces. I prefer his sophomore album "Rainy Day," simply because it has 19 songs to his debut's 14, but you can't go wrong with either. A serious bluesman.
Jerry "Boogie" McCain
It's your time, electric blues harp fans! Recording sides like "Geronimo Rock 'n' Roll," "Stay Out of Automobiles," "I'm a Ding-Dong Daddy From a Rock 'n' Roll Cit," and "Choo Choo Rock." for famed label Excello Records before moving on to Trumpet, Ace and Jewel Records respectively, Alabama's Jerry "Boogie" McCain earned a deserved reputation as a harmonica wild man and pioneer of rock 'n' roll. His Music Maker debut "This Stuff Just Kills Me" finds him accompanied by a killer band that can lay down a boogie, swamp groove or slow, deep-feeling blues with equal aplomb under his incredible harmonica playing. With playful songs like "Pull Up in My Garage" and "Viagra Man," no one would accuse Jerry of dourness. (I may well have seen him play at a blues jam in Gadsden, Alabama, in the year 2000, holding court, telling stories, and — pun fully intended — blowing everyone away, but alas, I didn't remember his name at the time, but the timeline, sense of humor, location, and tone all line up with my memory.)