Sustaining Our Artists Through Thick and Thin
Sustenance Program
Our flagship Sustenance Program delivers life's essentials to senior musicians in crisis and those living in chronic poverty.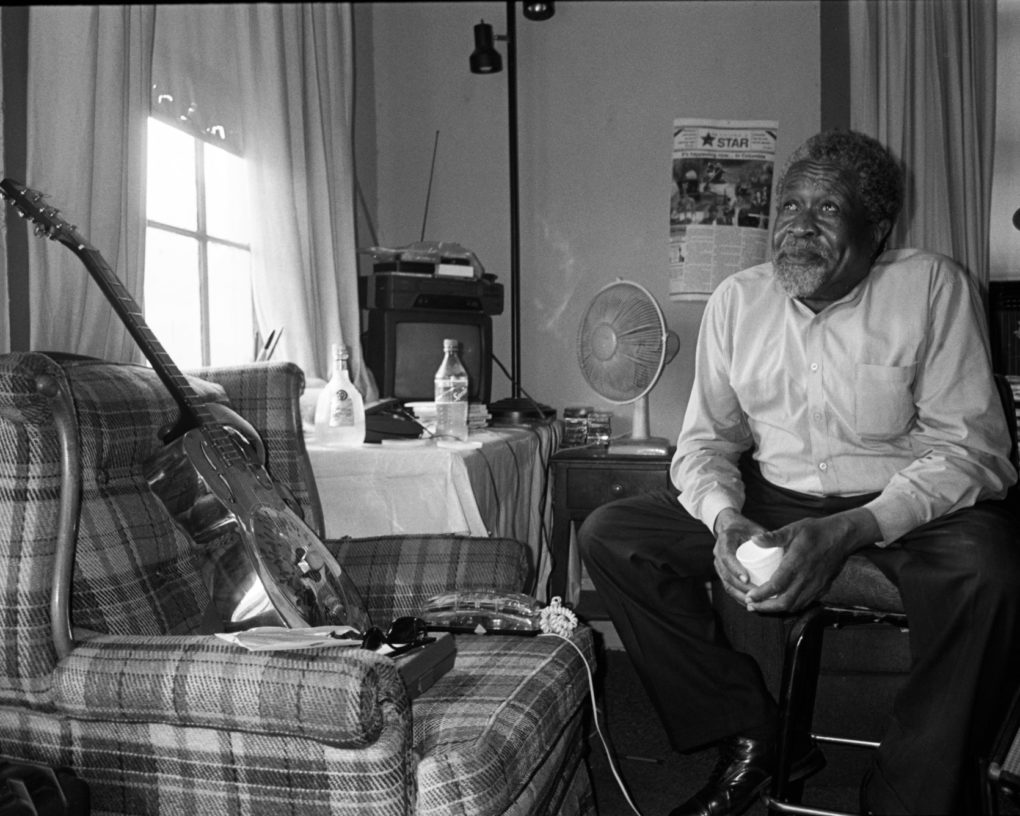 Since the program's inception, Music Maker has made over 12,000 cash grants to more than 500 musicians across the nation. Artists eligible for aid are over 55 years of age, have an annual income less than $25,000 and are rooted in an American musical tradition. In 2018, Music Maker hired its first staff social worker and expanded the services offered to musicians. Since then, we have seen our artists benefit exponentially from a dedicated employee experienced in social services and case management. Brittany Anderson, MSW, connects musicians with vital services such as home health care post-hospitalization, assists with applications to Medicaid, subsidized housing, and sister organizations such as the Jazz Foundation of America and MusiCares. Bringing resources together with counseling, we help our Partner Artists overcome challenges and make progress toward measurable goals.
"I really appreciate that Music Maker has thought of us. The financial assistance has been extremely helpful during the pandemic as my wife and I have lost more than half our income." Rickie Monie,

Carriere, Mississippi
grants to Artists in 2022
878 Grants to 113 Artists totaling $229,000
423 Monthly Sustenance Grants to Artists living in chronic poverty
         $97,500 given to 40 Artists
301 Emergency Grants for other medical, transportation and housing needs
       $105,775 given to 301 Artists
154 COVID & Living Stipend Grants for Artists in crisis as a result of the pandemic 
         $27,750 given to 30 Artists
Current Impact of COVID-19
The pandemic has been devastating to the lives and careers of performing artists and especially for senior musicians whose age make them particularly vulnerable to COVID-19.  The pandemic shuttered venues and led to the cancellation of performances, eliminating virtually overnight the livelihoods of the blues and gospel musicians who comprise Music Maker's Partner Artist community. In our annual Partner Artist survey, we learned just how broad the impact was: prior to the pandemic, 83 percent of our artists were performing; during 2020, 100 percent lost work due to the shutdown.
More than 75 percent of our Partner Artists lost $5,000 or more in annual income as a result of performance cancellations. For our Partner Artists, who have a mean annual income slightly over $11,000, this presented an extraordinary challenge as they tried to secure the necessities: food, rent, utilities and prescriptions. Food insecurity was up 32 percent over 2019 and 50 percent of our Partner Artists could not pay rent or required assistance to cover utilities. The Centers for Disease Control and Prevention (CDC) identifies the following populations as high-risk for serious illness from this disease: older adults and those with chronic conditions such as heart disease, diabetes, and respiratory disease. All of our Partner Artists check one or more of those boxes.
Our social worker and volunteer social services team have reached out to Partner Artists throughout the pandemic to check on their health and safety and coordinate assistance, including:
Distribution of cash grants and visa gift cards
Assisting Partner Artists with making medical appointments, providing transportation and escorting them
Providing grocery delivery to Partner Artists
Moving performances online when possible
Providing major home repairs to Partner Artists living in substandard housing
To help bridge the gap inflicted by canceled gigs and overwhelmed social service programs, we are providing cash grants to replace musicians' lost income at mid-month so that they can remain in their homes and pay their bills. Even without the stress of a pandemic, many of the artists we work with are just one unexpected expense away from a financial crisis. We see this in our work every day. Life's curveballs are relentless, making hard situations even harder. The cycle of poverty doles out constant obstacles, and it doesn't stop just because your car breaks down or your prescription copay spikes. An emergency fund remains for larger expenses, such as home and car repairs, medical bills, and in-home health care for those recovering from hospitalization.
When life's essentials are covered, our senior musicians can focus more energy on their music, keep our traditions alive and share the treasure of American roots music with us all.
"The $100 gift card was so timely and appreciated. It allowed us to fill Patrick's prescriptions. " Cathy Sky, Spruce Pine,

North Carolina