The Secret to Clarence "Bluesman" Davis' Sound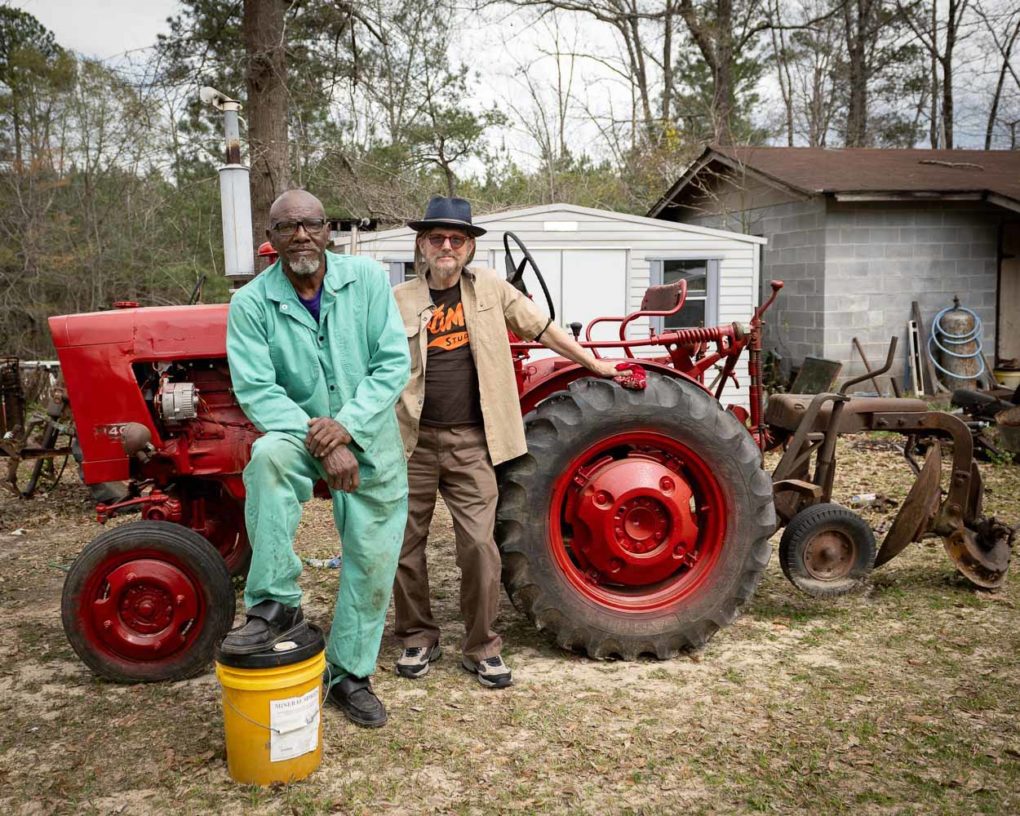 By Madeline Crone.
When Music Maker first started working with Alabama Bluesman Clarence Davis, executive director Tim Duffy and artist liaison & producer Ardie Dean were surprised to discover the full-bodied blues-drenched sound heard on the CDs he made was derived from a one-man band.
Ardie remembers those first CDs from Clarence were homemade, and packaged with a small sheet of typewriter written song descriptions. "There was no other information on the card, so I was listening, and I liked them — I thought 'these are cool.'"
When they pressed further, asking who it was that was playing with him on the recordings, he responded,"Oh, that's just me."
Finally, Ardie and Tim uncovered his secret: a bass note pedal that ground his soulful sound. The veteran bluesman exhibited instrumental dexterity as he managed to play bass notes with his feet, all the while playing guitar.
Blown away by his talent, Ardie and Tim put recording plans in place with Clarence, but at this point his pedal board was broken. When they got to the studio, they recorded Clarence performing with just his guitar.
"That was good," says Ardie. "But when we listened Tim said, 'Ardie, I missed that pedal board.'"
In agreement, Ardie and Clarence sought help in repairing the equipment before wrapping up the recording.
"I said, 'We could go buy a new one right now,' but that was not an option," Ardie says. "I kind of understand his point because they play a certain way that he's used to that he know's how to operate."
The issue, however, was that because the pedal is a 1980s model, the replacement parts are not readily available in-store or online.
"It's this weird contraption that nobody has," Ardie explains. "So they had to search for months to find these obsolete parts to this contraption that nobody makes anymore."
Clarence was connected through a friend to Ray Hopson — a Peavey technician in Meridian, Mississippi who has worked at the trade for over 40 years. Ray worked to refurbish this vintage pedal, patiently sifting through corners of the internet to gather the necessary materials to revive Clarence's secret weapon.
Thanks to Ray and Ardie's commitment to Clarence's sound, the pedal is back to working condition. Ardie observes, "I was at his house last month and he was playing, and I could tell he was really loving music. And that pedal — he just can't do without it. He's got to have that pedal."
Top photo: Clarence Davis and Ardie Dean, Eutaw, Alabama. Photo by Roger Stephenson