Music Maker Artists Larry Bellorín and Anthony Daniels Give Back to Their Communities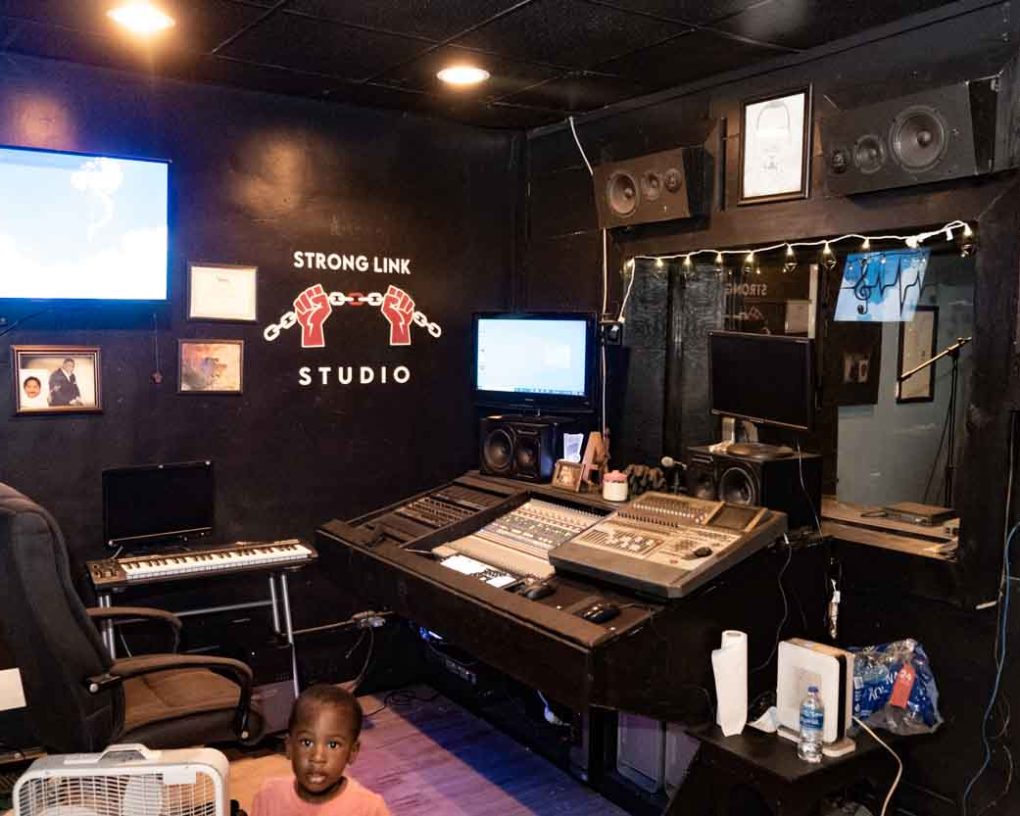 The music industry can be ruthless for any musician. For Music Maker's partner artists who are marginalized by age, race, poverty, and difficult circumstances, it is nearly impossible to break through. Music Maker aims to give our artists a hand up, not a handout. We provide musicians with the tools that they need and access to opportunities to further their careers, and in the best cases, to give back to their own communities.
Thank you for supporting our partner artists so that they have a chance to create amazing music, pass down their traditions, and share their culture with the public.
Larry Bellorín is a maestro, a virtuosic harpist (who also plays cuatro, bass, and maraca) from Venezuela, and is an asylum seeker living in Raleigh, North Carolina. In Venezuela Larry was a legendary, well renowned musician who operated a music school, serving 400 students in his native country. But in the U.S., Larry has resorted to working construction jobs in order to make ends meet. Not only has he found limited opportunity to work as a musician, but the demanding physical labor also puts his harp playing at risk. The same fingers that dance on a harp operate heavy duty machinery that could at any moment injure Larry's hands forever.
Larry dreams of continuing his music school in North Carolina, and not only teaching children to play music, but also to make instruments. Larry's experience of resettling in the U.S. meant that he went years without owning a harp or a bass. He was reminded how inaccessible instruments are, especially to children who come from families with lesser means. Music Maker granted Larry a bandsaw so that he can create programming to teach children to build harps. His work has already begun in North Carolina, and we cannot wait to see how Larry's vision comes to life, sharing his musical traditions with youth in the U.S. Music Maker is also helping Larry launch his musical performance career in the U.S. as part of an innovative Appalachian/Latin duo with banjo virtuoso Joe Troop of Che Apalache.
Another musician who we are lucky to call a partner artist is Anthony "Amp" Daniels who sings in the group Dedicated Men of Zion, alongside his family members. If you've been lucky enough to see Dedicated Men of Zion perform, you know that they have something special. Coming from a multi-generational family of gospel singers, music is in their blood. Prior to the pandemic, Dedicated Men of Zion released a record with Bible & Tire Recording Co., and the group was starting to pick up steam – booking larger venues and landing great press. That all came to a halt two years ago. But even when the gigs stopped, Amp kept going.
In the heat of the pandemic, Amp started refurbishing a studio space in a building that had belonged to his parents, Johnny Ray Daniels and Dorothy Vines Daniels (both longtime members of the Glorifying Vines Sisters). When the building was nearly destroyed by a fire, Amp was devastated, but he directed all of his energy into repairing the space.
Music Maker provided Amp with a grant last year to restore his studio, and on a recent visit we were in awe of what has been accomplished. We provided the initial funding, and along with Amp's perseverance and hard work the studio is now in amazing condition. But there is still more work to be done, we are currently working to help Amp replace the building's HVAC system. Amp is dedicated to giving back to his community, and this recording space will be a valued resource for the amazing breadth of gospel musicians in rural Eastern North Carolina. So many groups who otherwise would not have the ability, funding, or support to travel to a recording studio, will now have a record of their music. So many more voices will be heard and remembered.
The grants, support, connections, and in Larry's case literal tools, that Music Maker is able to give to our partner artists lead to endless opportunities and songs from many more musicians out there, some who are great grandparents, some who are just learning to play, and some have yet to be born.
Your donation today will ensure that traditions are not lost, that communities will continue to value and cultivate their musical heritage and share it with the world. Thank you for being part of Music Maker's mission of tending the roots of American music.
Please do your part by renewing your support and keeping this music alive. Thanks to your generosity, Music Maker can provide artists with the resources to gather and create themselves, and to create more opportunities within their communities.
Top photo: Anthony "Amp" Daniels' Strong Link studio.