Our 2022 Sustenance Report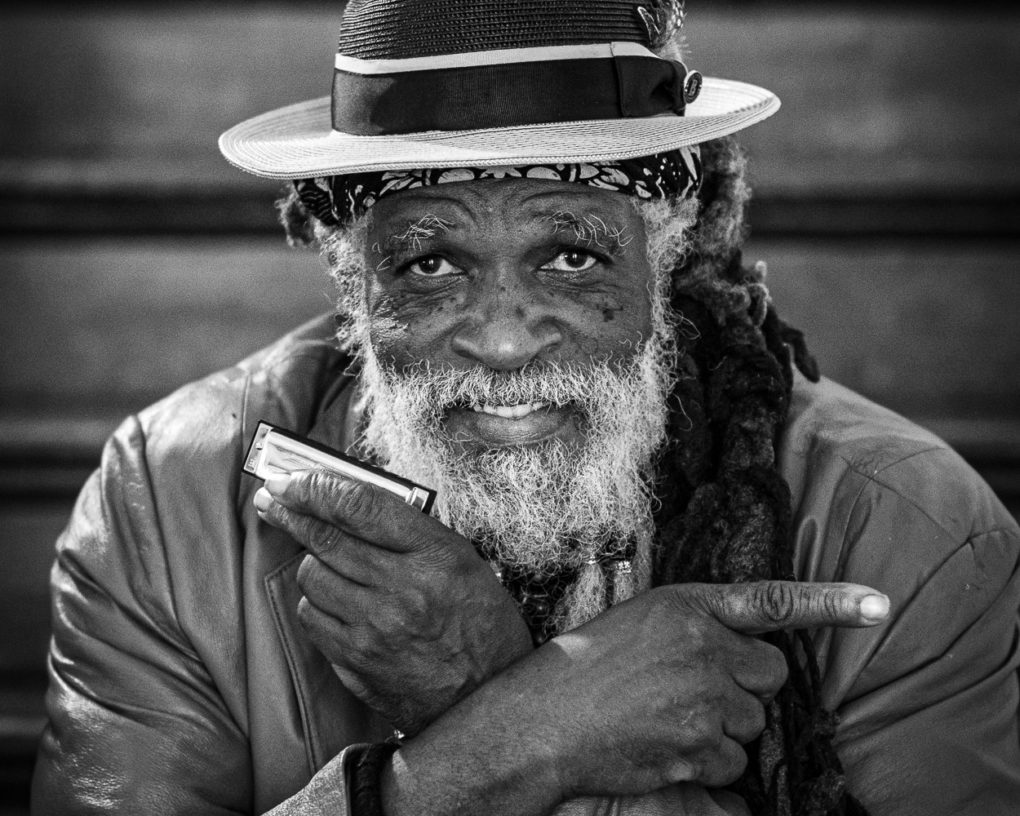 Charles "Sugar Harp" Burroughs. We replaced the roof on Sugar Harp's house in 2022.
Sustenance relief
We maintained our commitment to support Partner Artists as bookings remain limited and have not fully recovered to levels seen in 2019. We granted 4% more than the planned budget, allocating slightly more to Monthly and Emergency grants and slightly less to COVID than initially planned. Read on to learn more.
878 grants
monthly sustenance
423 GRANTS
40 ARTISTS
$97,500
EMERGENCY & OTHER NEEDS
301 GRANTS
100 ARTISTS
$105, 775
COVID & LIVING STIPEND
154 GRANTS
30 ARTISTS
$27,750
113 INDIVIDUAL ARTISTS
IN 12 STATES
Alabama, Georgia, Illinois, Louisiana, Mississippi, New York, North Carolina, South Carolina,
South Dakota, Texas, Virginia, and Wisconsin
$229K DISTRIBUTED
10% MORE THAN 2021
Services
ASSISTED ARTISTS
• Finding medical providers
• Finding and applying for assistance with other aid organizations
• Facilitating applications for disability insurance for artists in crisis
PURCHASED AND CONTRACTED
• Major home repairs, including a new roof for Sugar Harp; completion of Ester Wilburn's home renovation
• Car repairs for artists
• Purchased used vehicles for artists without transportation
• Artist studio repairs
ENABLED ARTISTRY
• Purchasing instruments and enabling instrument repairs
• Providing art supplies and materials to musicians who are also visual artists
• Producing recordings
• Granting artists CDs to sell at gigs
• Resuming interstate touring operations
sustenance overview
Each year, we survey our artists to understand their health, well-being, and financial situation. For the first time since the pandemic, artists' annual income has grown slightly, with a mean income of $13,464, an 18% increase over 2021.
This is welcome news, as rising inflation has made it more difficult to meet monthly expenses and keep the refrigerator full. Food insecurity is on the rise, with more than 45% of artists requiring assistance to get the food they need each month. While there was a 7% decline in the number of artists who reported skipping bills or only making partial payments, over 33% are still unable to meet monthly obligations of utilities, car insurance, and other bills.
PHASING OUT COVID FUNDING
This past year, we began phasing out our COVID-specific grants. Between April 2020 – June 2022, we issued monthly COVID supplement payments on the 15th of the month in addition to the Monthly stipends that had been sent on the first of the month for many years.
Instead of receiving one monthly stipend of $150-200 at the beginning of the month and a second check of $100-150 on the 15th of the month – we are now sending one payment of $200-350 on the 15th.
Since most artists primarily depend on Social Security as their primary income source, having our support arrive the middle of the month helps them keep food in the home and balance expenses throughout the month.
"The doctors weren't even going to do my procedure until I had money to put on it. Music Maker's grant came right in the nick

of time."
Shelton Powe
IMPACT OF INFLATION
We have also increased the average monthly stipend by 29% to $257 to help artists keep up with inflation. Deep increases in rent (up to 30%) and food prices are busting household budgets that were already stretched thinly.
UNEVEN RECOVERY
Recovery of events and musical bookings has been uneven. While many larger venues and festivals have resumed performances at or near pre-pandemic levels, many smaller venues and community events have not returned. In 2019, 85% of our partner artists were earning a regular income from performances, however, despite the declared end of the pandemic, only 33% were performing on a regular basis in 2022.
HOME REPAIR PROGRESS
We are thrilled to announce that after a 3-year effort, the home renovation of Ester Mae WiIbourn of the Como Mamas is complete! These renovations include a new roof, renovated kitchen and bathroom, septic system, flooring and doors. We are extremely grateful to the Peat Fund, other Sustenance Program donors and for the additional assistance from sister organizations the Jazz Foundation of America and MusicCares. Ester now has a safe, comfortable home in which to retire.
This year we also completed major home repairs for Lena Mae Perry of the Branchettes, Sugar Harp, and Curtis and Maddie Harper of the Glorifying Vines Sisters. We also made a grant to the Dedicated Men of Zion to further renovations of their practice studio.
Over 90% of our partner artists reported that the grants supplied by Music Maker's Sustenance Program are "very important" to their ability to meet essential expenses. Partner artists also depend on the support and services of our staff, with 95% of artists rating their relationships with Music Maker staff as "very important."
"Music Maker is very important, its like a loaf of bread and fish or bologna. It's very important because when they do that it pumps me up, it puts me out there- you want to

be known."
Alabama Slim
Performances and Recordings
performances
It was a thrill to see a few of the larger live performance opportunities continue to return and those of our Partner Artists who are able to return to live performance, do so.
In April, Baton Rouge Blues Festival welcomed Alabama Slim, Leonard "Lowdown" Brown, Ardie Dean, Aretta Woodruff and Albert White.
In May, Lena Mae Perry of the Branchettes participated in a week-long Civil Rights Program with Jazz at Lincoln Center in New York City, NY.
The 8th Annual Freight Train Blues (live again!) in Carrboro, NC, featured Joe Troop and Larry Bellorin, Hermon Hitson, Sacred Soul of NC Revue, Hard Drive, The Branchettes, La Banda de los Guanajuatenses and Harvey Dalton Arnold.
The Telluride Blues & Brews Festival showcased Aretta Woodruff, Pat Wilder, Leonard "Lowdown" Brown, Ardie Dean, Fred Thomas, Albert White, Shelton Powe and the Legendary Singing Stars.
In November, the Dedicated Men of Zion performed at the meeting of the Executive Board of the Ford Foundation in Montgomery, AL.
RECORDINGS
It was also a big year for recordings. We released eight new albums and a film – Sacred Soul of North Carolina, based on our 2021 recording and release of Alice Vines of the Glorifying Vines Sisters and a dozen local groups – was broadcast on PBS NC. Several of the releases are with our label partners Big Legal Mess, and Bible & Tire Recording Co., and we recorded several additional artists for upcoming releases in 2023.
"Music Maker is very important because it lets people know who I am and what I do... We get along

like family."
Willie Farmer
Education
Music Maker published its first music instruction book and companion CD. Deep in the South: A Music Maker Songbook has tablature and song notes to guide guitarists, as well as stories about the artists whose songs are contained, and photographs that set the scene. This compilation collects 27 songs from our partner artists including Etta Baker, Taj Mahal, Guitar Gabriel, John Dee Holeman, and many more presenters of precious pieces of our nation's musical culture.
Hanging Tree Guitars was installed at the Portsmouth Arts and Cultural Center in Portsmouth, VA, and the North Dakota Museum of Art in Grand Forks, ND.
Our Living Past traveled to Piedmont Arts in Martinsville, VA.