Do You Know What It Means to Have a Friend?
Use the next/previous buttons to view a series of images and captions.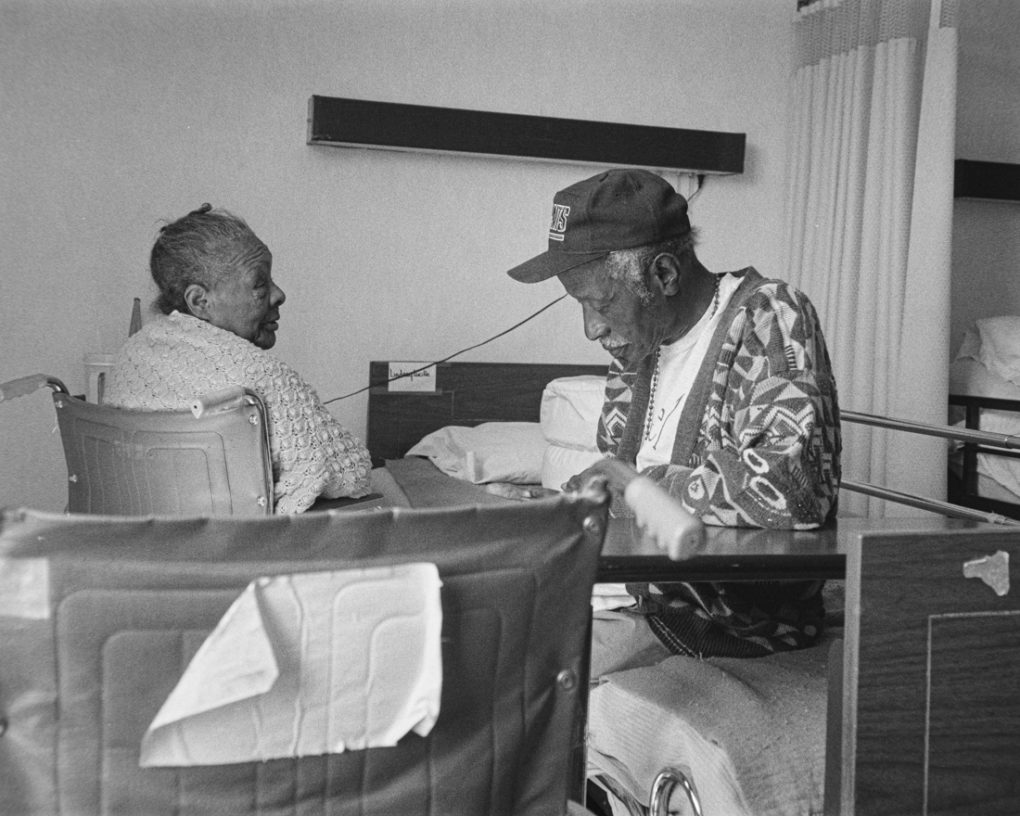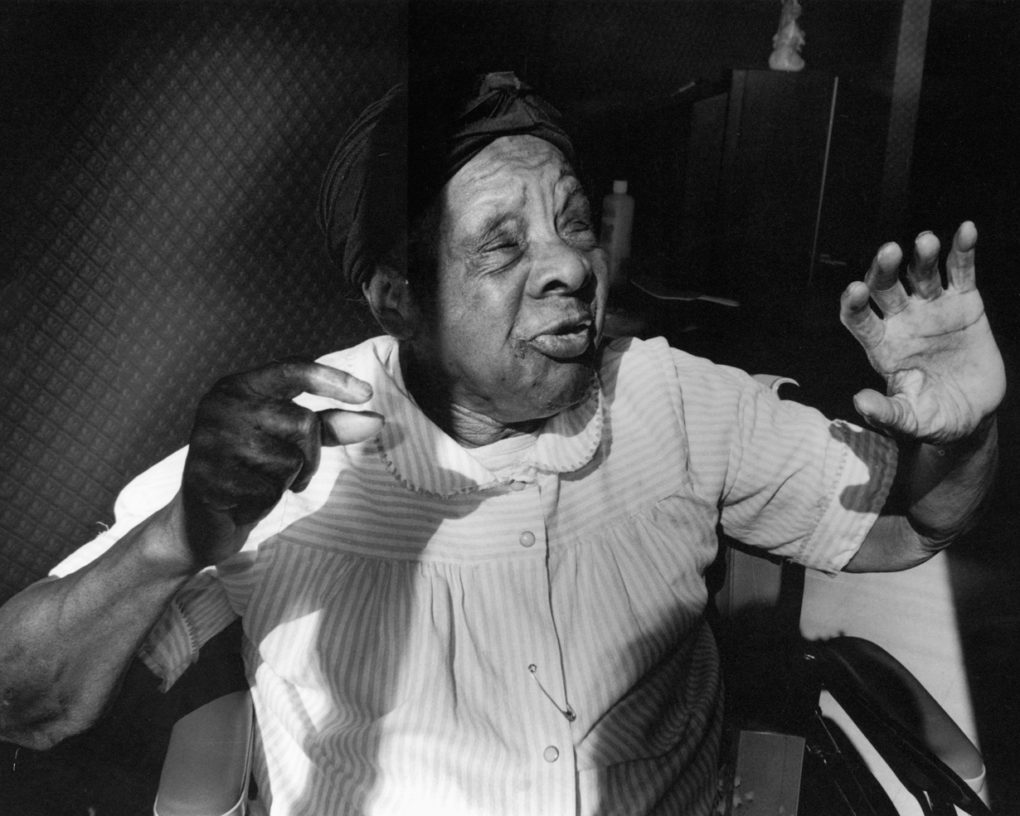 Back in the early 90s, Tim Duffy and Guitar Gabriel made an unlikely pair. Duffy was a folklorist fresh out of grad school and Gabriel was a bluesman in his seventies. The two were living in Winston-Salem, NC, and were bound by their common mission: to find the older blues musicians whose music had been sidelined or usurped by the record industry. They imagined an organization that would provide these senior artists with the holistic support they deserved and had long been denied. This seedling grew into Music Maker Foundation.
In 1995 Gabe mentioned to Tim that he had a sister, Lucille Lindsey, who he hadn't been in contact with for some 15 years. Gabriel possessed no phone or car to track her down, but he'd heard through the grapevine that she was currently living in a retirement community. So, Tim took it upon himself to reunite the siblings and called around to local centers to locate Lucille. 
When Tim and Gabe went to visit Lucille, they found her in an underfunded home. Tim recalls Gabriel's tear-soaked shirt, and how the two swapped stories and songs, immediately falling into their old rhythms. Gabe brought along his guitar and began playing this song impromptu, one he'd never shown Tim before (you can hear Tim rushing to record it at the beginning).
"Yes, friends will tell you just what to do, if you get into trouble, I swear, they turn their backs on you. But do you know, what it means to have

a friend?"
Guitar Gabriel,

Lucille Lindsay
Gabriel and Lucille wrote "Do You Know What it Means to Have a Friend" together the night their mother passed. As Tim puts it, "a bluesman is kind of like a preacher. It's a sermon." After their initial visit, the two returned often to check in on Lucille and perform for the audience at her residence, until Gabriel's passing in April 1996.
Over the years, we've found it is not uncommon for our artists to perform at retirement communities on a regular basis. Cootie Stark made his rounds to local homes with a preacher friend, Boo Hanks often performed at the homes in his hometown of Buffalo Junction, VA. "It's a good way to reach out to people and spread joy," says Tim. "And it's an easy gig, too. If you want to learn how to get your act together, go play for seniors and learn how to do a show and how to make people happy at the same time."
Alabama-based octogenarian Lil' Jimmy Reed performs at 12 local retirement communities on a regular basis. Himself a great-great-great (yes, you read that right) grandfather, Reed knows that music is what keeps him going. "It's good for the soul," he says. 
There's ample evidence that music, memory and longterm health are inextricably linked. Check out this 2020 study from UC Davis, which found that personalized music is associated with a reduction in the amount of antipsychotic medication taken by nursing home residents and fewer distressed behaviors. Lil' Jimmy Reed can attest to this. "They had a man in a wheelchair, and he wanted to dance so badly and two nurses held him up and he just stood there and shook," he shares with a laugh. "And over the month, he was able to dance by himself!"
In 2020, Pat "Mother Blues" Cohen was featured on PBS NewsHour for her outdoor performances at the local retirement community where her brother resided. Before the Covid-19 vaccine, the home experienced an outbreak of the virus and the residents were confined to their rooms for weeks. Pat did all she could to lift spirits by sharing her talent. 
As she sees it, "Everybody has a currency, and everybody's currency is different. My currency is my voice. You don't have to do what I do, but do something nice for somebody else, and that makes you feel good. And that's contagious by itself."
For Gail Ceasar, who is 37 years old, performing for elderly audiences honors the memory of the elders in her life. "My grandma, she's gone. Most of them have passed away. I learned from them, I'd sit around, listen to their stories and they'd tell me advice. They've just got a lot of wisdom and got a lot to share."
As Ceasar explains, these visits are also rewarding because her music requires no introduction with this audience. "A lot of the songs I sing, especially the gospel songs, they already know. I tell them if there's something you know, I'd be happy for you to join in on it if you want to. The main thing is that I hope they can enjoy it and get something out of it."
These artists most often learn this music as Gail did; at the feet of their elders. In America, it is no secret that the elderly are often mistreated, undervalued, and ignored. These artists' actions give us a window into a better alternative; a society where the contributions of those who came before us are honored and shared, where folks know what it means to have a friend. We continue to learn from them.