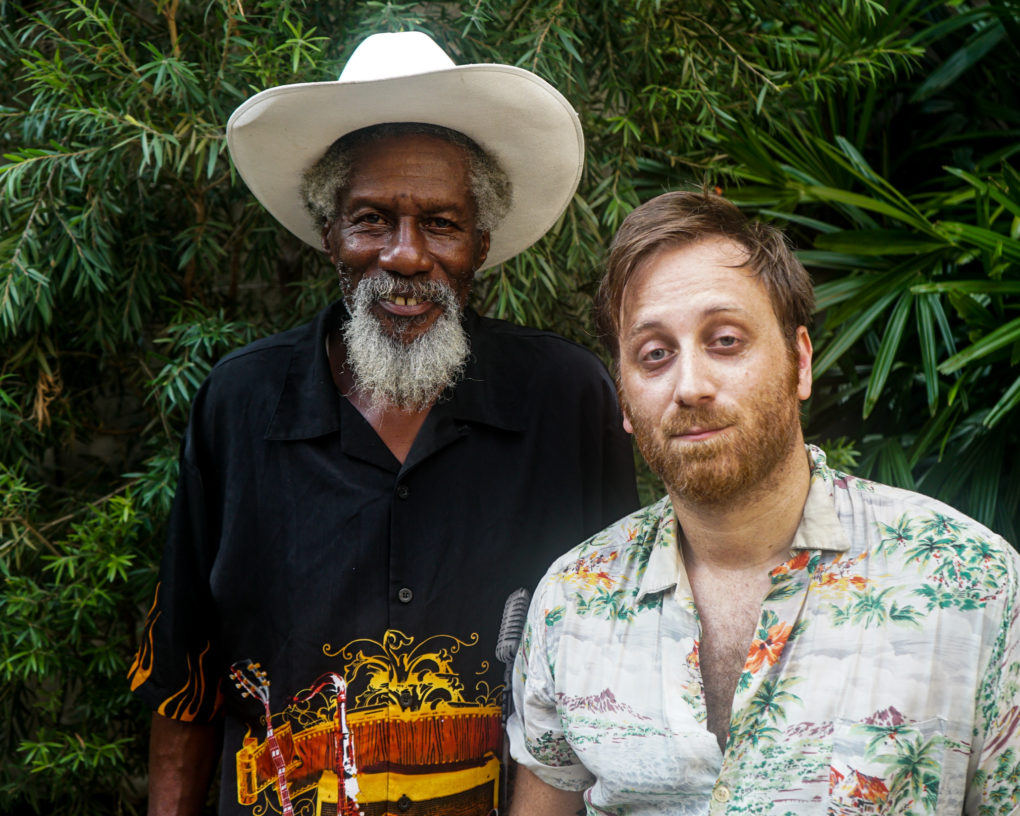 Musician Robert Finley and Advisory Board Member Dan Auerbach of The Black Keys, Easy Eye Sounds, Nashville, Tennessee. Photo by Tim Duffy.
We founded Music Maker to enable the unheard musical voices of America to find an audience and to help fill practical gaps in the health and well-being of these musicians so that they can focus on sharing their talents with the world. Over the past 28 years, we have achieved that for hundreds of musicians, and counting. We have established a framework for building cultural equity by removing the barriers between artists and audiences in their own communities and beyond.
At Music Maker, we talk a lot about cultural equity. But while equity in a house is easy enough to understand, cultural equity is a far more indelible asset. It's acquired through the dignity of doing what you love, the joy of self-expression, and the respect that comes from the opportunity to share that joy with others.
Cultural equity doesn't just benefit musicians; it benefits everyone. And not just those alive today but also generations to come. Music Maker was founded to foster such equity because we recognized a unique opportunity to nurture the authentic voices of our history and culture, through those who express them through music. We believe these musicians to be national treasures who deserve to know their value.
Their voices are a part of the history, soul, and collective experience of America. And the time to preserve what they do, to record it and help them perform it, is now or never. Music Maker has established the industry relationships and logistical infrastructure to discover these artists, support them as they find their own career footing, and give them the opportunity to reach audiences worldwide.
Their needs are simple but critical. Nearly 90% of the musicians we support are people of color living on less than $18,000 per year, and 80% of them are over the age of 65. Most of them rely on live performances for about half of their income, but they lost that income source during the pandemic—an income source that has not yet recovered. Music Maker has been there to assist with their healthcare quality and life necessities, paying for medical bills and home repair so they can focus on the beauty they have to offer the world, instead of being consumed by a struggle for the essentials.
"Music Maker saw something in me that needed to be woken up, and they gave me an opportunity to display

my talent."
Robert Finley
Music Maker supports artists like blues singer Robert Finley, the son of a sharecropper from rural North Louisiana whom we met when he was street busking in Arkansas. "Music Maker saw something in me that needed to be woken up, and they gave me an opportunity to display my talent," says Finley, who has since been a semifinalist on America's Got Talent, recorded two albums with Easy Eye Sounds—Music Maker Advisory board member, Dan Auerbach's record label— and he just played a show in Paris, where his song, "Sharecropper's Son," won an award as the number one new blues song in France. "Sometimes you have a real good engine, but you just need a boost," he says, "and Music Maker has a good jumper cable."
Finley says through a combination of his own determination and the opportunities provided by Music Maker, he's now "living his childhood dream," and putting his story into music and sharing it with the world. "If you can touch thousands of people and get them to dance to the same music, then you've got the power to bring people together."
And there's Ester Mae Wilbourn, a 72-year-old gospel singer from Como, Mississippi who has lived out her own childhood dreams with the help of Music Maker, and traveled the world performing. "Sometimes you're into something and don't know how grand it can be for you," says Wilbourn, who has sung in a church choir all her life and comes from a family of musicians.
"I always wanted music to be a greater part of my life, and Music Maker took it to another level," she says. "They love the artists, and they're there for whatever their needs are." For Wilbourn, Music Maker has helped her have a livable home, a healthy smile, and a way to see the world doing what she loves. "Thank God for them giving me a chance to see more than Como, Mississippi, and visit places I'd only seen on TV."
With Finley, Wilbourn, and all the artists we have connected with across America, we have found that the depth of talent is astounding. And that if you give these artists a stage, they will rise to the occasion. With your help, we can rise to ours.
"There are more artists out there just like me," says Wilbourn. "Music is a medicine for people, and it carries a message about life, and working together in harmony."