A Chat With MMF's Social Worker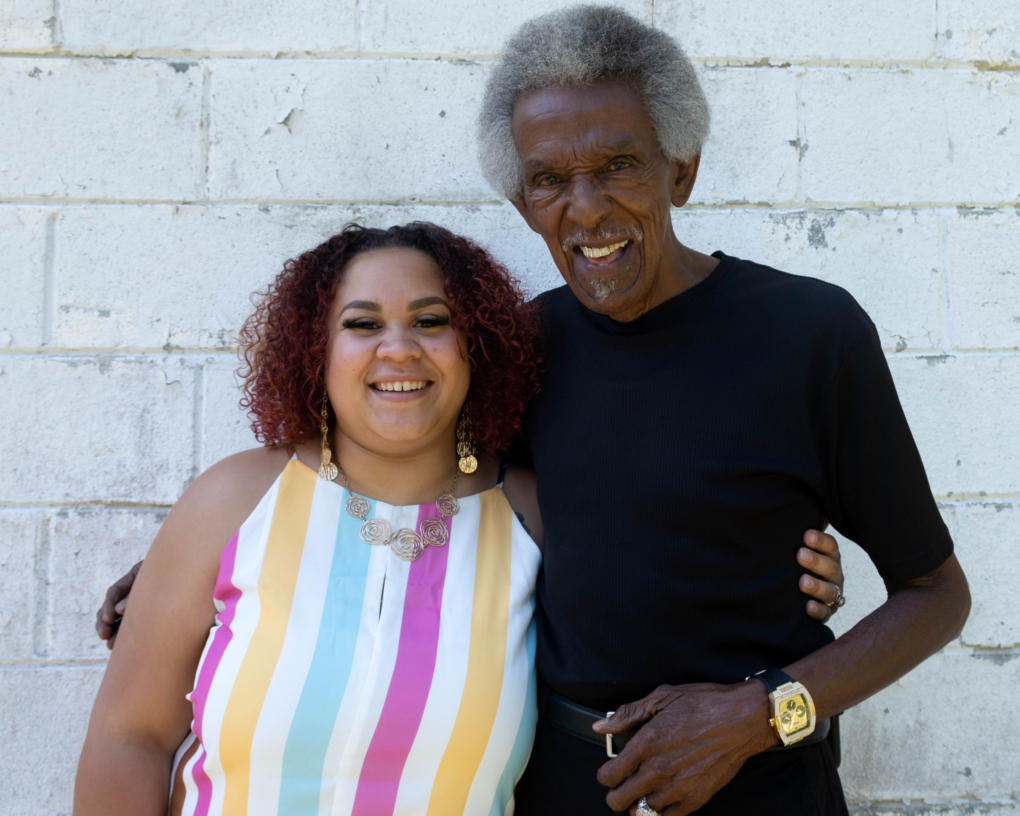 Brittany Anderson with Little Jimmy Reed
Your gift this holiday season will be matched dollar for dollar up to $50,000! Please help us reach our challenge gift goal by giving today. 
At Music Maker, we believe artists need food, shelter and security for their work to flourish. Brittany Anderson, MSW, LCSWA, puts this conviction into practice as our Artist Services Coordinator.  
Working closely with our artists, Brittany intimately understands their real-life challenges, and seeks out ways we can offer our support. As such, we'd like to share some of the stories she's encountered over the past year, stories that illuminate the tangible impact your ongoing support has on the lives of our incredible artists.
Looking back on the past year, Brittany has observed persistent stressors in the lives of Music Maker Foundation artists. Rising costs have placed a heavy burden on many: housing, utilities, food, gas, and transportation prices are putting disproportionate pressure on our artists. Many have found themselves falling behind on crucial payments like electricity, housing, gas, phone and transportation bills, and are struggling to make ends meet. Brittany conveyed the situation of one individual currently grappling with these compounding economic challenges: "In all the time I've worked for Music Maker, we have maybe given this particular artist two grants. But recently, his wife called to say that they were behind with their utility bills and needed $500. This artist is very self-sufficient. The fact that they had to call is a big deal." 
"It's important for us to still help these artists - especially our longstanding partner artists – so they can understand how important they are, how important their body of work is, that we respect their legacy, that we respect them as an artist and as

an individual."
Brittany Anderson, MMF's Artist

Services Coordinator
Music Maker primarily supports older artists, many of whom hail from the South. Brittany emphasized: "If you look at the timeline of being a Black artist in the South during their careers, there was no direction that you were turning where you weren't faced with some type of racism. It's a cycle where, as a person of color, yes, we know it's there, but what can we do about it? You still have to wake up every day and try your hardest to make a life for yourself and your family."
Drink Small is an artist well into his nineties. His impressive career earned him the Jean Laney Harris Folk Heritage Award, South Carolina's highest honor for lifetime achievement in the traditional arts, and a National Heritage Fellowship from the National Endowment for the Arts. Music Maker has enjoyed a longstanding partnership with Drink which predates our founding in 1994. Over the years, we've brought the "Blues Doctor" to New Orleans Jazz & Heritage Festival, Montreal Jazz Festival and Lincoln Center, to name just a few vaunted venues.
Presently, Drink's deteriorating dwelling include a leaking air conditioner, damaged floors and foundation beams. These pose a significant risk to his health, and recently resulted in Drink falling and banging his head. While Brittany has been tirelessly working to coordinate repairs, finding a contractor willing to tackle the deep structural issues with his living space has proven challenging. So your support allows us to resolve such complex, time-intensitive situations, and ensure that artists like Drink Small can live their later years in dignity and safety.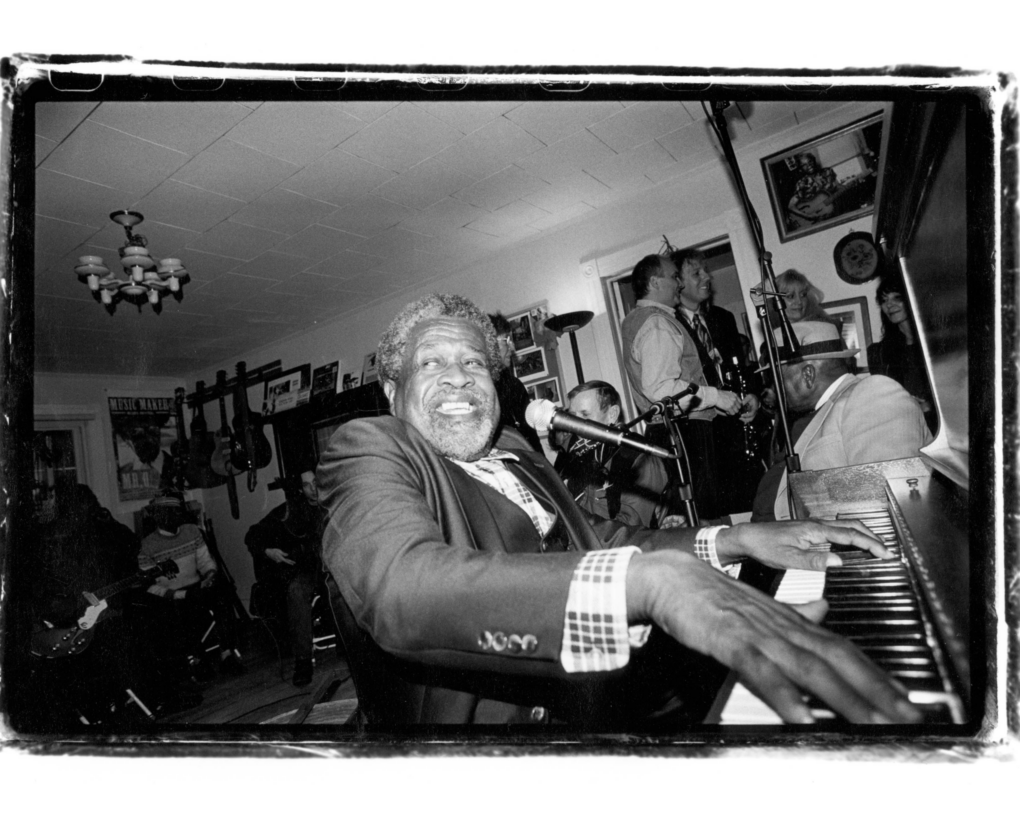 Drink Small entertaining behind the piano.
"We have several artists like Drink who have been unable to perform for years: it's their legacy that we are maintaining. One of the issues when you are a musician is that if you're no longer performing, you're no longer bringing in that income. A lot of times that income is paid in cash, and there's no way for you to sustain your living at the same pace that you were. When artists get older, they might receive Social Security, but that's based off of their taxable income for the last 10 years. It's important for us to still help these artists – especially our longstanding partner artists – so they can understand how important they are, how important their body of work is, that we respect their legacy, that we respect them as an artist and as an individual."
Your continued generosity and unwavering commitment enable us to make profound impacts on the lives of artists who have enriched the world with their music. Your support not only provides a lifeline for artists facing financial hardships; it is a testament to their legacy and the love they have shared through their music.
This holiday season, we kindly invite you to consider making a gift to aid legends like Drink Small. All throughout the month of November, any donation you make up to $50,000 will be doubled by a matching gift!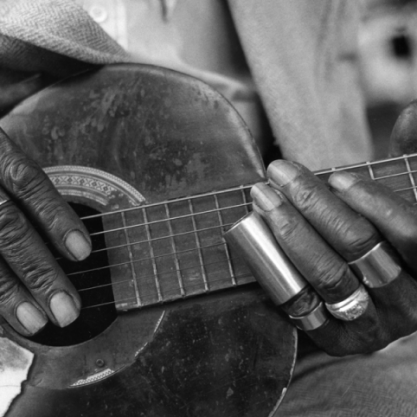 Get involved
& give back
The Music Maker Foundation is a 501(c)(3) nonprofit organization that depends on thousands of supporters. Together, we work to meet the day-to-day needs of the artists who create traditional American music, we ensure their voices are heard, we give all people access to our nation's hidden musical treasures. Please contribute or shop our store today.