Sitting Still & Standing Tall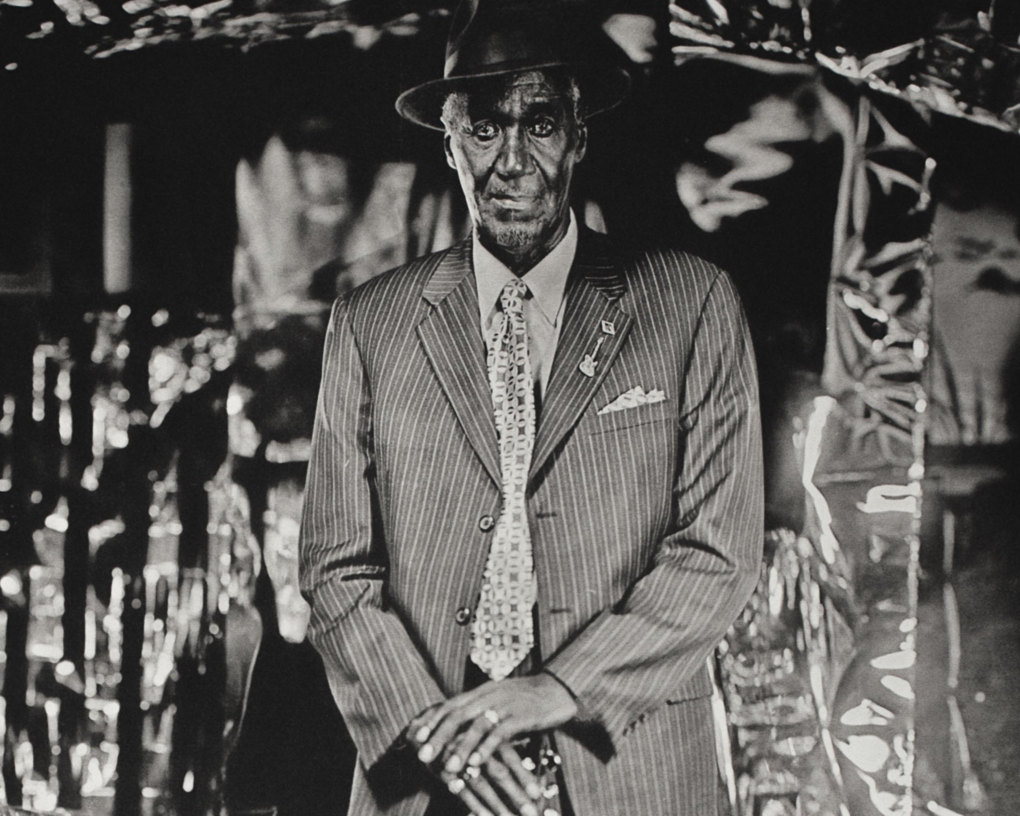 Alabama Slim, photograph by Tim Duffy
When Alabama Slim stands up, he's nearly 7-feet tall. And for decades, he thrummed up massive blues grooves on the electric guitar. He's a giant. But lately Slim, born Milton Frazier, has had trouble standing, let alone walking, and playing guitar is currently impossible. He's in-between serious surgeries for a host of problems with the circulatory system of his legs. Speaking to him by phone, you sense how much of a toil his health's taken on his spirit, and at moments he sounds a little weary. He doesn't sugarcoat what's going on, and relays it all matter-of-factly.
On the other hand, Slim's also tough-as-nails. To name just one example, he and his running partner Little Freddie King survived Hurricane Katrina. The two later memorialized this adventure on the wry blues yarn "The Mighty Flood."
And though Slim never gainsays his bad feelings or the struggles he's facing, he still rejoins many of my questions after his health with an insistent "I'm gonna make it, though." At 84, he's sharp as a tack and a fine conversationalist. He's also willing to chat on a variety of topics, and in pretty quick succession, peppers our conversation with a theory of standards and covers ("capture but put your own stuff in there"), how he finds both post-Katrina New Orleans' newness and the "things that are gone forever" disorienting, and his love for Edinburgh, Scotland.
They'll get gigs for you, bring you places, and when you're down-and-out, they come to your rescue. They are

beautiful people.
What's more, he's forthright when I ask him about Music Maker Foundation's role in his life: "They help their artists, they'll get gigs for you, bring you places, and when you're down-and-out, they come to your rescue. They are beautiful people."  During Slim's recent medical struggles, Music Maker has been working hard to defray the costs of Slim's bills, providing him help when he acutely needs it.
More generally, Alabama Slim wants people to know that giving to Music Maker constitutes a "big blessing" for him and the other MM artists. Through such contributions, he says, not only has he been able to survive some tough crises, but also has lasting memories of entertaining around Europe, and getting to work in the sort of places "you only read about in school."
"It's a trip, man," he says on the long relationship between himself and MMF. And without your donations, none of it would have been possible. When you give to Music Maker Foundation, your money goes directly towards musicians like Alabama Slim. Towards helping them find a community of artists and fellow travelers, audiences for their art, and most importantly, life's necessities when their deal goes down.