BIRMINGHAM POWERHOUSE ARETTA WOODRUFF PAYS HOMAGE TO DENISE LASALLE WITH SOUL-STIRRING ALBUM RELEASE, A TRIBUTE TO DENISE LASALLE, ON MUSIC MAKER FOUNDATION, OUT SEPTEMBER 8TH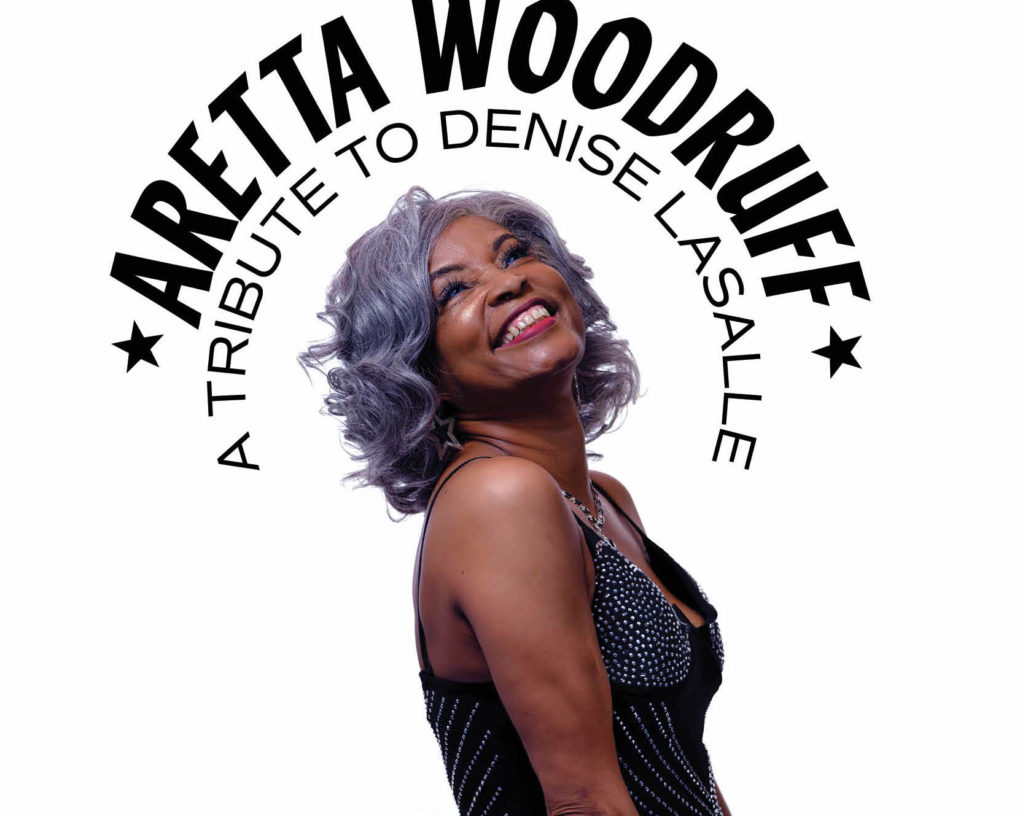 Aretta Woodruff, the indomitable force of the Birmingham blues and R&B music scene, is set to release her highly anticipated album, A Tribute to Denise LaSalle. Raised in the small town of Wellington, Alabama, Aretta's journey from the Hopewell Baptist church choir to becoming a powerhouse vocalist has captured the hearts of music lovers everywhere. Her exceptional talent and unwavering dedication to her craft have catapulted her to fame within the Birmingham scene, and now she is ready to honor her late mentor with a collection of 70s funk, soul, blues, and R&B masterpieces.
Aretta's close bond with the iconic "Queen of the Blues," Denise LaSalle, grew from Aretta opening for LaSalle on stage for years. As a mentor, Denise recognized Aretta's extraordinary vocal abilities and often exclaimed, "Girl, you sing my stuff better than I do!" Following Denise's passing in 2018, her family bestowed their blessing upon Aretta, entrusting her to carry on Denise's musical legacy.
In A Tribute to Denise LaSalle, Aretta chose to cover Denise's incredible early years, starting with the very first record of Denise's career, the timeless classic "Love Reputation." As a heartfelt tribute to her beloved mentor, Aretta adapted the song into "Blues Reputation," a fitting opener to a collection of songs that embody the essence of 70s funk, soul, blues, and R&B. Each track in this album serves as a personal love letter to Denise's family, a testament to the enduring legacy of "The Queen."
Aretta Woodruff's musical journey is deeply rooted in her Baptist upbringing, a heritage she holds dear to her heart. Drawing inspiration from legendary artists such as Aretha Franklin, Whitney Houston, and Denise LaSalle, Aretta's versatile musical expression transcends boundaries, fusing old-school R&B and blues with her unique style. When asked about her sources of inspiration, Aretta attributes her talent and success to her unwavering faith, giving all praises to God.
Aretta's solo career, spanning over two decades, has garnered her numerous accolades and recognition. She was inducted into the Alabama Blues Hall of Fame in 2018 and was elected Blues Female Artist of the Year at the Alabama Music Awards in 2020. In 2022, she joined the Music Maker Blues Revue on stage at the Telluride Brews & Blues Festival. In addition to LaSalle, Woodruff has opened for renowned artists such as Betty Wright, the Love Doctor, and T.K. Soul, and has proven herself as a captivating performer who commands the stage with her powerhouse vocals.
Despite facing challenges along her journey, including a life-altering stroke in 2017, Aretta's resilience and determination have allowed her to fully recover and reclaim her place in the spotlight. Her passion for music serves as her sanctuary, providing solace and inspiration. Beyond her own performances, Aretta actively supports emerging artists in the Birmingham music scene by hosting blues jams and karaoke nights.
A Tribute to Denise LaSalle is scheduled for release on August 1, 2023, exclusively to members of the Listeners Circle, with a public release on September 8, 2023. The album will be released under the Music Maker Foundation label, a 501(c)3 nonprofit organization that meets the day-to-day needs of the artists who create traditional American music, ensures their voices are heard, and gives all people access to our nation's hidden musical treasures. This highly anticipated tribute album promises to be a testament to Aretta Woodruff's exceptional talent and her unwavering commitment to honoring the legacy of her beloved mentor, Denise LaSalle.
For media inquiries, please contact Tess Stogner at tess@musicmaker.org or 919-643-2456.