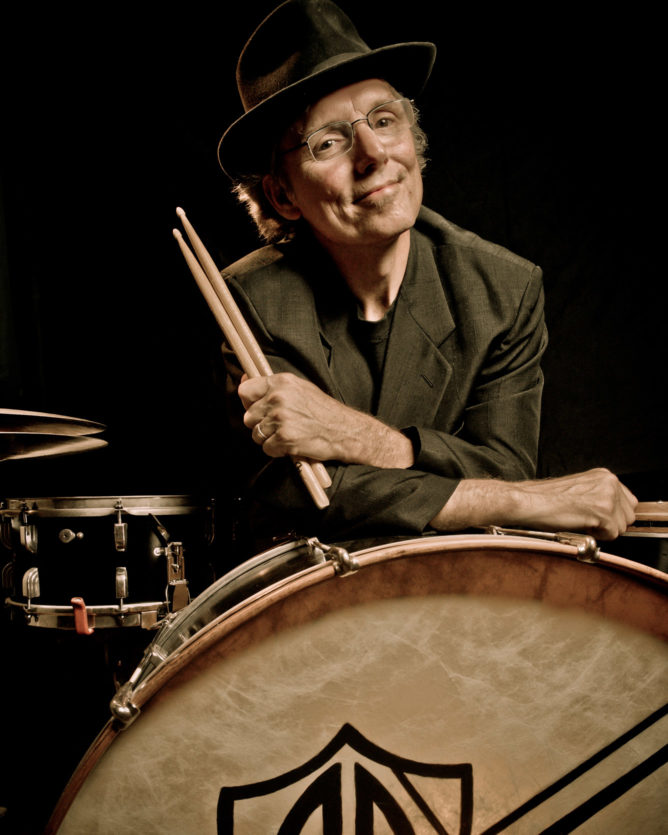 Ardie Dean
Blues
Ardie Dean has been the rock of our multi-artist shows — the Music Maker Blues Revue — for more than 20 years, providing the rhythms through his drum playing and serving as musical director of the whole ensemble.
The Heart of the Music Maker Blues Revue
Music Maker loves to bring our artists together to meet each other, to record together, to develop their stage shows, and tour with each other. These multi-artist shows are called the Music Maker Blues Revue. The Revue could not work without drummer Ardie Dean, who has been its musical director for more than 20 years.
For years, Ardie has also recorded with and produced records for many Music Maker partner artists, including Guitar Gabriel, Big Ron Hunter, Jerry McCain, Sweet Betty, Alabama Slim, Little Freddie King and many more. His crowning achievement as a producer might be the 2006 album "Soul of the Blues" by Music Maker partner artist Albert White. That record brought together talented players including Elvin Bishop, T-Bone Burnett and Beverley "Guitar" Watkins.
"Riding the bus with the Music Maker Blues Revue is like taking boxing lessons from Ali, physics class from Einstein, and music theory from Beethoven, all delivered

as gospel."
Ardie Dean
Ardie has been keeping blues time since 1969. He started out with Homesick James and then paid his dues on the Chitlin' Circuit leading the band for R&B singer Chuck Strong. Dean has performed at Carnegie Hall and played with legendary artists including Ernie K-Doe, Bo Diddley, Greg Allman and Taj Mahal.
"But more importantly," says Ardie, "I have played around the world with the best — the Music Maker Revue."
Ardie Dean was born on January 29, 1955.
Top photo by Greg Roth.