If You Love R.L. Burnside, You'll Love These Bandcamp Friday Picks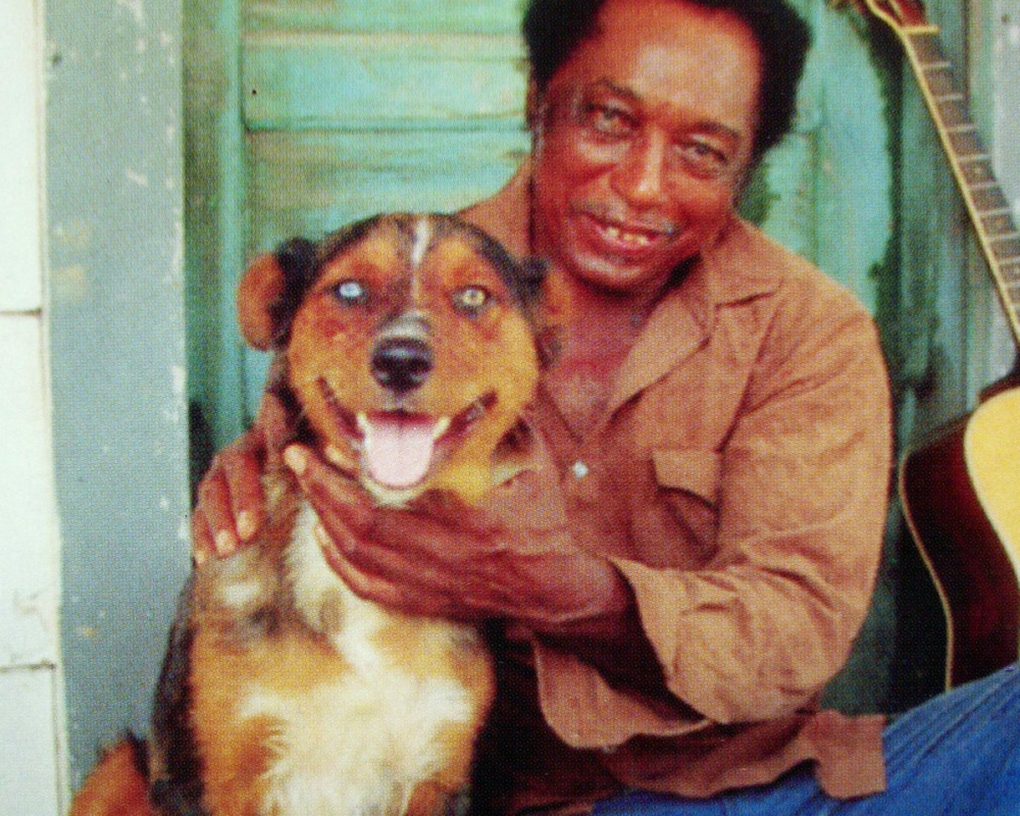 By Nick Loss-Eaton
Welcome back to our recurring column on recommendations from the roots of American music for Bandcamp Friday. Bandcamp Friday is a monthly feature on the Bandcamp music store where Bandcamp waives the fee it normally charges, and all proceeds go directly to our musicians.
If you're a fan of R.L. Burnside — who performed what his descendants call Cotton Patch Soul blues or music many know as North Mississippi Hill Country blues — we think you might also like these Music Maker artists:
Robert "Wolfman" Belfour
Robert "Wolfman" Belfour recorded full albums for Fat Possum, but he saved a few rarities for Music Maker as well, most notably the powerful "Treat Me Mean" on the compilation "Blues Sweet Blues." His version of the standard "Black Mattie" (also performed by Burnside as "Poor Black Mattie" or "Old Black Mattie") on "Expressin' the Blues" is remarkable as a solo performance.
Born in Mississippi, Belfour moved to Memphis in his late teens, and he prided himself on his original songwriting. Performing from Mississippi to Brooklyn to Switzerland, it was amazing what he could do with just his voice and guitar, playing the droning bass with his thumb and investing his vocals with all the emotion he could.
You can hear "Treat Me Mean" and "Black Mattie" on Belfour's artist page on our site, but we recommend picking up both compilations. Physical CDs of "Blues Sweet Blues" are also available on our site.
Jack Owens
Back in August, we gave you a report from Bentonia, Mississippi, under the headline "A Tiny Town with a Global Influence," that laid out the lineage of Bentonia's distinctive blues style stretching from Skip James to Jack Owens to Jimmy "Duck" Holmes. We worked with Jack Owens, a farmer, musician and sometime proprietor of his own juke joint. Music Maker worked hard to get Owens a passport so he could play at a festival in Holland. He showed up for the flight with his pistol in his boot, but somehow still got on that plane. Owens — and Bentonia musicians in general — are known for their falsetto singing and the open-chord, minor key-tuning of their guitars, lending the music a haunting air.
Owens' masterful "My Baby's Gone, Soon Be Going Myself" appears on the "Blues Sweet Blues" compilation, which also includes the music of Guitar Gabriel, Alabama Slim, John Dee Holeman, Cora Mae Bryant, Etta Baker and Lena Mae Perry and the Branchettes. It's available on Bandcamp and in our store, but it cannot be found on any of the streaming services.
James Davis
When I first heard James Davis, it blew my mind. His album "Georgia Drumbeat" was my favorite of 2007. I thought he had to be from North Mississippi because that region's Othar Turner was the only other person I had heard exemplify this sound. But I was dead wrong. Davis was from central Georgia. In the two regions, enslaved people were more often permitted to keep and play musical instruments than elsewhere in antebellum America.
"In one of our prospecting trips through Middle Georgia, in 1995, we stumbled on some simple flyers that promised 'Drumbeat at the Turning Point,'" our co-founder Tim Duffy says. "The Turning Point was a club in Warner-Robins, Georgia, where James played every Saturday night for many years."
Calling his style "Drumbeat," Davis would play the old fife melodies on his slide guitar. Dom Flemons recorded a cover of the title track as well. This one is absolutely indispensable, the only album Davis ever recorded and is not currently available on streaming services.