Sacred Soul & Bluegrass Revue at Fountain General Store
Location
Fountain General Store 6754 E Wilson St., Fountain, NC
Date & Time
June 17, 2023 — June 17, 2023
7:30 pm — 10:00 pm EST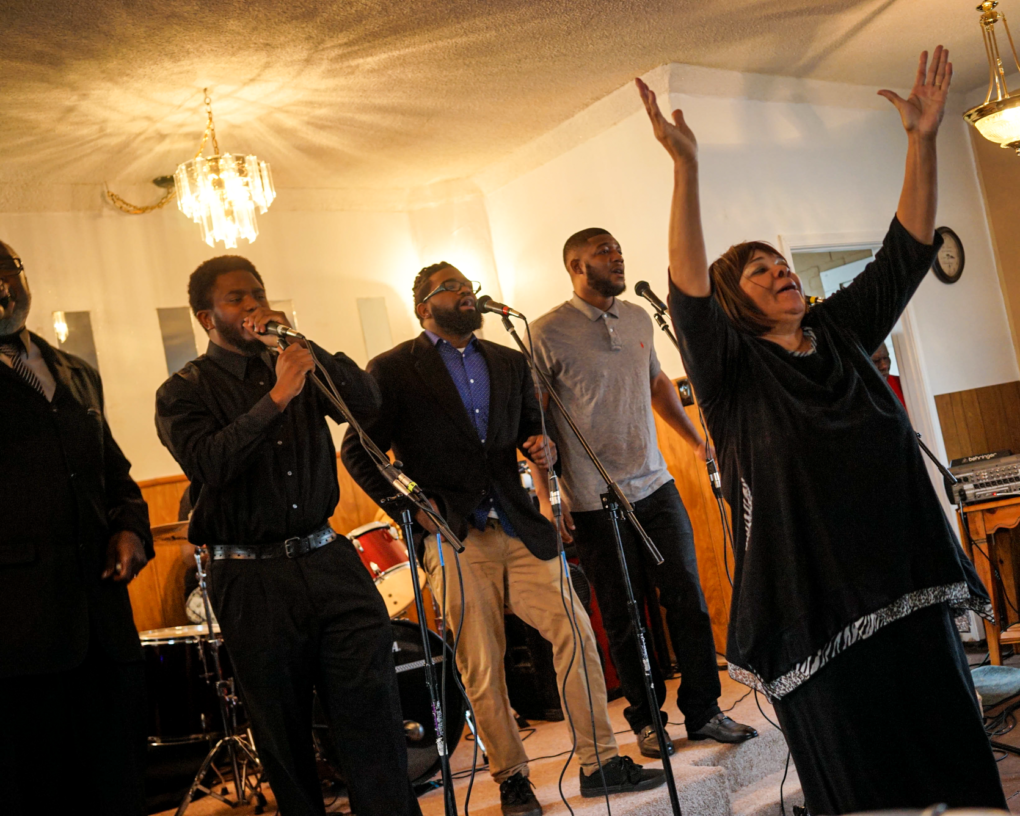 TICKETS: Available at the door.
The Cockman Family – This group from Western North Carolina brings two generations of musicians to the tradition. The band is steeped in the straight-ahead bluegrass and gospel sound and has been widely recognized for their musicianship.
The Glorifying Vines Sisters – Alice, Aubrey, Dorthy and Mattie have been singing as a group since the 1950s.  They are well suited for this event as they frequently perform in secular venues including festivals, bars and concert halls. Their music is rooted in the quartet gospel style prevalent in Eastern North Carolina.
Faith and Harmony (pictured above) – A family group that features two sets of three sisters who also happen to first cousins. They grew up singing together in Greenville North Carolina and bring a show that bubbles over with spirit and soaring vocal harmonies.
PineCone is partnering with the Music Maker Relief Foundation, the Martin Marietta Center for the Performing Arts in Raleigh and the R.A. Fountain General Store in Fountain, NC to produce two performances of "Sacred Soul and Bluegrass." There will be two* performances, one in Raleigh and one in Fountain, NC. The two shows are designed to inspire folks in two communities to get out and discover music that's rooted in their respective communities.