Music Maker at Telluride Blues & Brews Festival
Location
Telluride Town Park
Date & Time
September 17, 2021 — September 19, 2021
12:00 am — 12:00 am MDT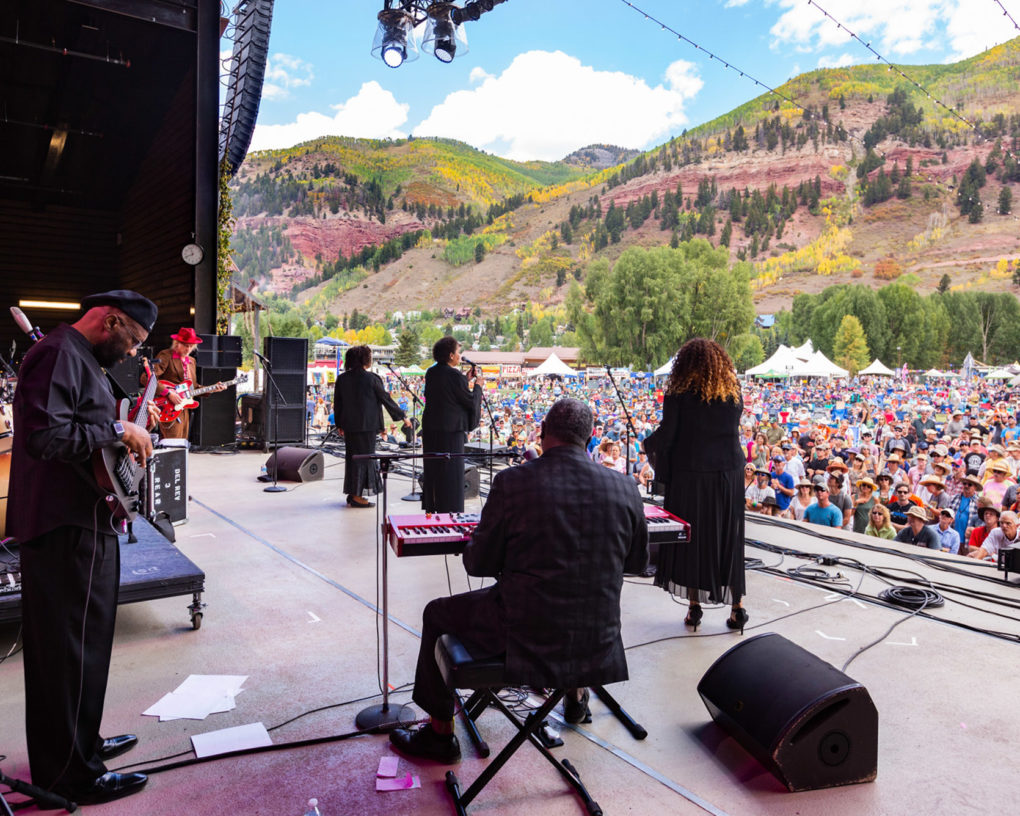 Photo by Aaron Greenhood.
The Music Maker Blues Review
The Music Maker Blues Revue is an all-star band and a thriving musical institution. It was born in the early 1990s as a backing band for Guitar Gabriel, and quickly became a power cell of the Music Maker Foundation's live presence. Featuring dozens of different Music Maker artists over the years—from Etta Baker and Macavine Hayes to Robert Lee Coleman and Pat "Mother Blues" Cohen—the Revue has played all over the world in every kind of venue. They've busked on the sidewalks of High Point, NC, and received standing ovations at Carnegie Hall. From Argentina to Australia, Europe to Guatemala, and across the U.S., the Revue pleases all types of fans; "the boogiers and the bookworms," as drummer Ardie Dean puts it.
Herman Hitson, Sugar Harp, Fred Thomas, Ardie Dean, Robert Lee Coleman, and Albert White —all veterans whose resumes include work with James Brown, Jimi Hendrix, Ray Charles, Homesick James, and many others—provide the heartbeat for the 2021 Music Maker Revue. They groove just as naturally playing boogie, funk, soul, R&B, and the whole blues spectrum.
The Gospel Comforters
Family gospel group, The Comforters, contains two Rock and Roll Hall of Famers- brothers Tony Grady and Michael Grady Sr. Tony was inducted as a member The Staples Singers and has played and traveled the world with Mavis for the past 30 years, and Michael as a member of the pioneering gospel quartet, The Soul Stirrers. Over their extended, prolific careers both brothers have kept busy, but always treasured opportunities to play and sing together. The disappearance of recording and touring schedules during the pandemic has allowed Tony and Michael, along with Michael's son, Mike Jr., Ricky Jerrel Allen, and Patrick Stanton, to go back to their roots. They're focusing full force on The Comforters, the gospel group that their father, uncle, and grandfather played in beginning in 1968, that Tony and Michael joined in the early 70s, and Mike Jr. was born into in 1977.