Music Maker Welcomes Acclaimed Journalist and Southern Storyteller Chuck Reece to Our Team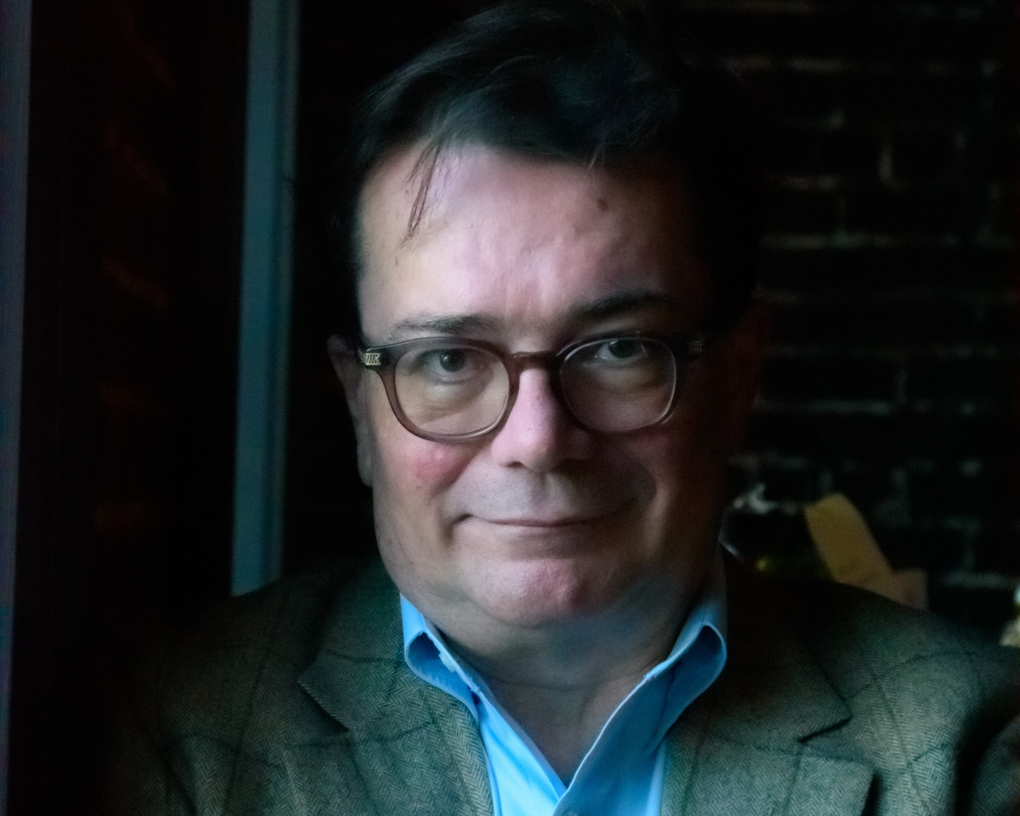 By Nick Loss-Eaton
Music Maker is thrilled to welcome journalist and editor Chuck Reece to the team. Reece has told a wide variety of Southern stories, most recently as founding editor-in-chief of The Bitter Southerner, a publication he launched in 2013 that eventually gathered hundreds of thousands of devoted readers around the world. His obsession with music stretches from childhood memories of seeing his father sing in gospel quartets through living as a fan in two all-time great music scenes and now to delving into the world of Music Maker.
"We're happy to welcome the acclaimed journalist Chuck Reece to the Music Maker team," says Music Maker co-founder and director Tim Duffy. "We are thrilled to have the dean of Southern culture running our communications team."
Reece first met Duffy when he traveled to North Carolina in early 2019 to write a story about Music Maker as it approached its 25th anniversary.
"One of the most mind-blowing things I got to do while I was at The Bitter Southerner was to write a story about Music Maker on the occasion of its 25th anniversary," Reece says. "I spent, I think, three days, hanging out with Tim and other people on the staff. And one day we took a trip out to eastern North Carolina to visit Freeman Vines when he was still working with the hanging tree wood on the guitars. And we went to visit the Glorifying Vines Sisters, all four of them. Writing that story, it really opened my eyes to how deep the roots of Southern music actually go. I thought I knew a lot about music, and I discovered I didn't know nearly as much as I thought I did."
He talks about launching and helming The Bitter Southerner by saying, "I'll always be proud of what we accomplished there because what we set out to do was to create a publication that would debunk stereotypes about the South and Southerners. And I think we made a real impact there."
Reece speaks exuberantly on one of his upcoming tasks with Music Maker: "I'm excited that one of the first projects that I've been given to work on is this upcoming book called 'Deep in the South,' which is a book of guitar tabs of songs so that people can learn how to play songs that Music Maker artists has collected from their partner artists over the last quarter century. And the book will also include stories about these artists that talk about their connections to other musicians and to other musical styles and that sort of thing. I'll be writing those stories that will go in the book."
This work connects to his deep interest in Southern music.
"Almost all of American music in one way or another can trace its roots back to the south," he says. "And so what I want us to do is to tell stories that have a real clear connection to the cultures they come from. One example would be James Davis, who performed a style of music called 'drumbeat' that was really particular to middle Georgia and the rural country around Macon. You can take a guy like him and explore his background, explore the culture that he came from, talk about how his music links to other forms of Southern music."
He grows excited, continuing, "To my ears, I listen to James Davis and I hear a lot that's in common with the Mississippi hill country blues. And I sort of look at this gig with the foundation like I've got this giant toy box full of stories that I get to play with and figure out how we can turn them into the most appealing and compelling things that we possibly can."
"I've got this giant toy box full of stories that I get to play with and figure out how we can turn them into the most appealing and compelling things that we

possibly can."
Chuck Reece
Reece's storytelling experience will also serve the educational portion of the Foundation's mission.
"I hope reading the stories will educate people about critical pieces of the culture of music, the culture of the south, the culture of the United States," he says.
His experience telling stories of the south stretches back a long way. He grew up in the mountain town of Ellijay, Georgia, and at 15, he got a job covering sports for his hometown newspaper, the Times-Courier, even managing to get the newspaper to publish album reviews he wrote.
"I was already a big music nerd," he says. "I had a friend who was a couple years older than me who was turning me onto a lot of records that I would not otherwise have heard. We actually got to see Muddy Waters together when I was in high school."
After high school, he went to journalism school at the University of Georgia.
He speaks glowingly about the legendary Athens, Georgia, music scene he covered for the college newspaper.
"I could name a dozen bands that I loved in that time period that a lot of people haven't heard of," he says. "But one of the bands that was forming at the time was R.E.M., which went on to world domination."
After college he joined the Atlanta staff of Adweek, a trade magazine that covers the advertising business. The magazine brought him to New York City in 1984. There, he encountered another music scene in a vibrant, creative moment, while by day interviewing the likes of Rolling Stone founder Jann Wenner and the legendary Gloria Steinem.
"I probably saw three shows a week on average the whole time I was up there," including Lou Reed, the Minutemen, and the Ramones, the latter many times. "I was at Maxwell's all the time, and at CBGBs a lot and the Danceteria and the Peppermint Lounge."
He returned to Georgia in 1989 and joined the staff of Georgia Trend magazine. In 1990, he covered Democratic gubernatorial candidate Zell Miller from the campaign trail. Miller won the November general election and was inaugurated in January of 1991.
"And four months later I'm sitting in my cubicle at work and the phone rings," Reece remembers. "I pick it up and someone says, 'Will you hold for the governor?' So Miller gets on the phone and the first thing out of his mouth was, 'How'd you like to come work for me?'"
Over breakfast at the governor's mansion the next day, Reece accepted the job of press secretary. "I had never aspired to be anything but a journalist. But I knew it would be an experience that would change my life," he says. "And it did. I got to see how politics and government really worked from the inside. I got to learn communications strategy from folks like James Carville and Paul Begala, who had worked on Miller's campaign. I had just turned 30, and it was a pretty heady time for me."
Today, Reece is developing a new publication about Southern culture (you can sign up for his email list below), and he's looking forward to his work with Music Maker.
"The chance to take people on these journeys of discovery through different pieces of the culture and different styles of music, I see it as something that will be really rewarding for me personally, and I hope it's helpful to the foundation as we move forward," he says. And he'll certainly bring his widespread and obsessive interest in music to the projects he works on.
"Music is something that everybody loves in one way or another," he jokes. "It's just that some of us love it so much, we kind of have a problem."