Music Maker Provides Accessibility Upgrades for Gospel Legend's Home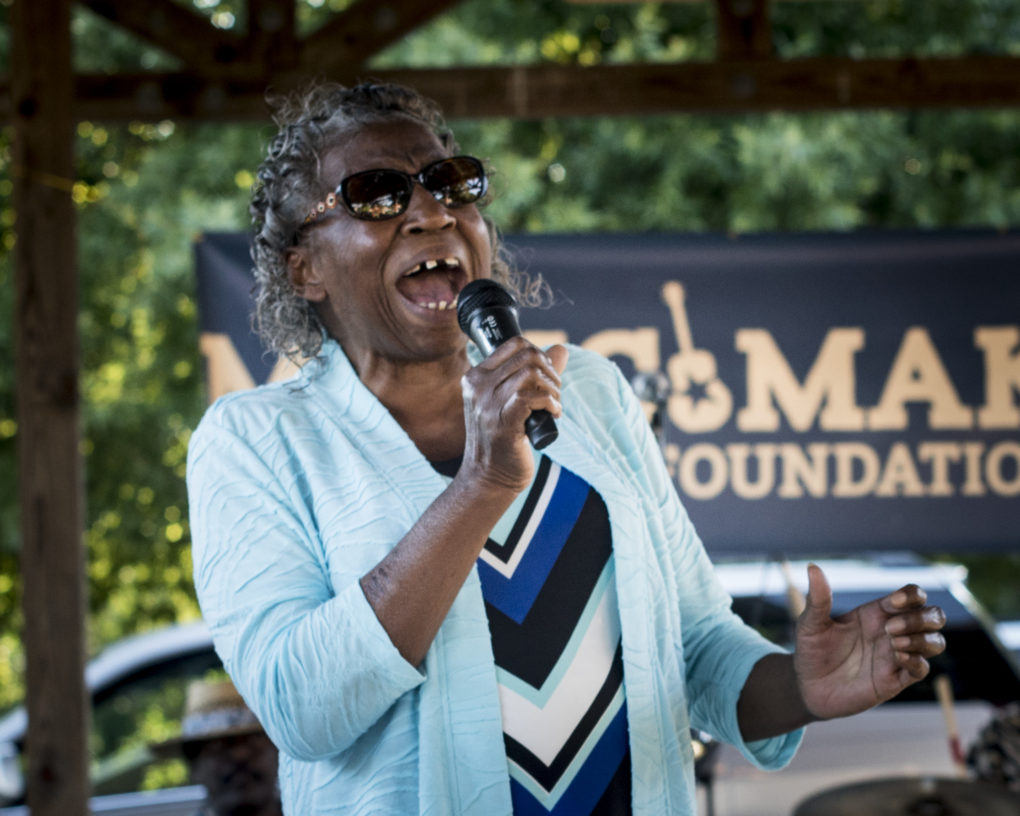 Mother Lena Mae Perry performs at Freight Train Blues, photo by Tim Duffy.
Mother Lena Mae Perry of the gospel group, The Branchettes, has been a steadfast leader of North Carolina's gospel community, carrying on the tradition for over 50 years. The documentary made about her story, Stay Prayed Up, recently aired on PBS. 
A resident of Raleigh, NC, Mother Perry has kept the same home since 1971. As a pillar of her community, "the home is really a gathering place for our family and friends," her daughter, Lena C. Williams, shares. Now at 84 years old, Mother Perry is active but faces challenges with her home's accessibility.
The most concerning issue for her children was the walkway toward the sheds in Mother Perry's backyards. "I'd have to walk up steps to get into my little barns. I didn't have nothing to hold on to, and that stuff was sort of old and shaky," Mother Perry explains. She has to access these on a regular basis, as her clothing dryer is located in one of them.
When Music Maker Foundation Artist Services Coordinator, Brittany Anderson, heard about the issue, she jumped into action. Anderson hired a local contractor and worked with him to go to Mother Perry's home and do a walkthrough. Within just eight weeks, he replaced the stairs with new ramps. These have handrails and protective strips on the floor, to safeguard from slipping. The sheds were also outfitted with new doors and locks, to keep her possessions secure.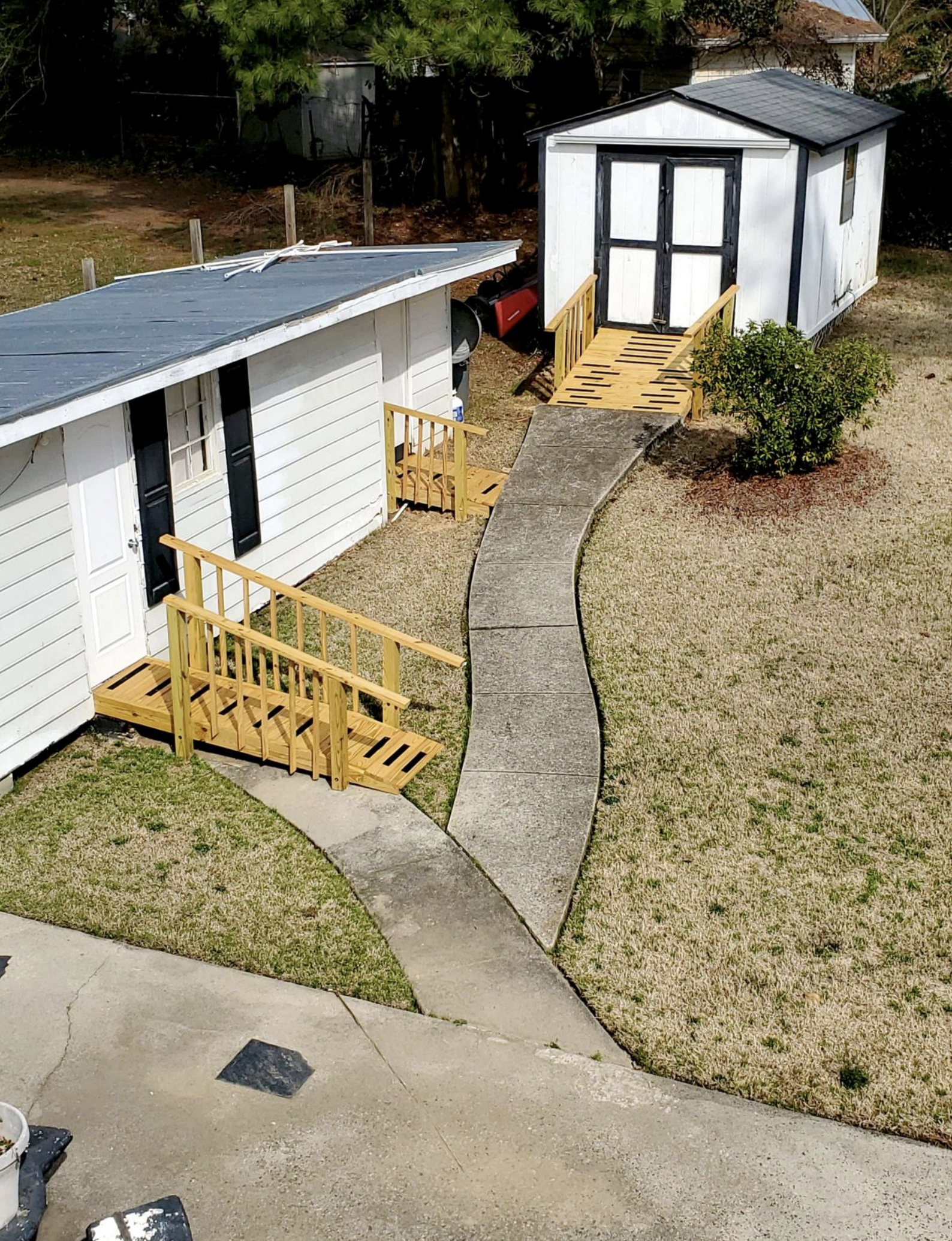 "They did a great job," says Lena C. "We were concerned about mom's safety because the other ramps had been there for quite a while and were unsafe. And now mom feels very safe and we're thankful that she does."
"When you are on a fixed income," Lena C. adds, "it's sort of tough to be able to make those repairs. So Music Maker stepped in right on time to help us." 
Mother Perry has been a Music Maker artist since the nineties, and speaks to the benefits of the longstanding partnership we've had. "From the beginning, it was so enjoyable. It was very much so. They were so nice, so comforting, they know how to talk to you. And when we were doing things, if something came up, we could get together and talk through it. We'd iron it out and everything be all right. I've been real happy with it and everything that they do, that they have done and they're continually doing. I'm grateful because I've got my children, but when you don't have the head knocker [Mother Perry's late husband] with you, it makes it harder."
Your support makes it possible for us to give back to matriarchs like Mother Perry, whose music and work contribute so much to our cultural heritage. Please consider making a donation to our Sustenance Program today so that we can continue this work. Thank you.