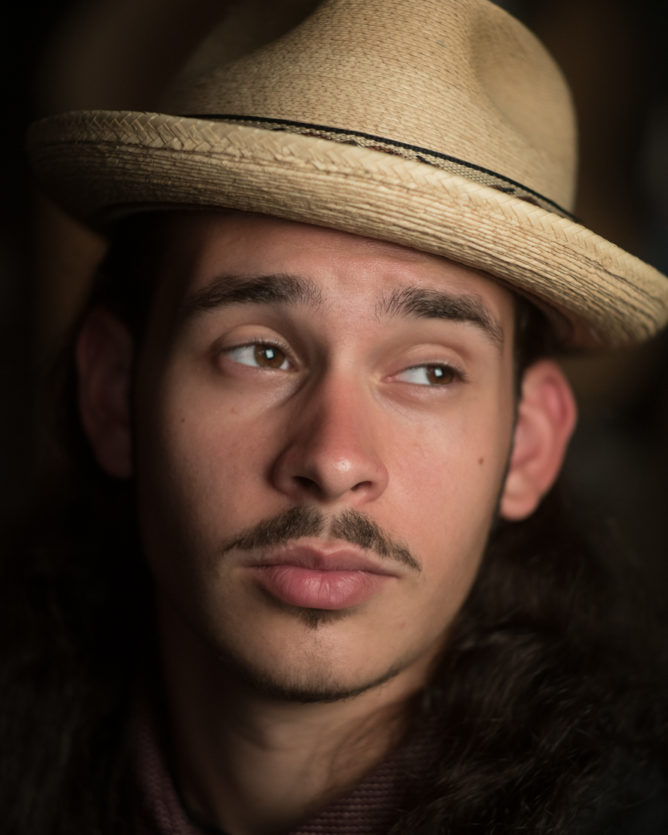 John "Lakota John" Locklear
Blues
Lakota John is, in and of himself, a living representation of the musical cultures of southeastern North Carolina. He is a member of the Lumbee Tribe who combines the blues with the indigenous music of his ancestors.
John Lakota Locklear, born in 1997, grew up listening to his dad's music collection.  At 7 years old, he picked up the harmonica and, at 7, his first guitar. Intrigued by the sound of the slide guitar, by 10 he had bought himself a glass slide, placed it on his pinky finger and has been sliding ever since. Today, Mama Tonya, Papa John and Sister Layla join him to form a proud Lumbee Nation family of talented musicians. 
The Lumbee Nation includes 50,000 members who call the enchanting area around Lumberton, North Carolina, with its swamps and cypress trees, home. The tribe has resided along the banks of the Lumbee River, from which they take their name, since the mid-1700s. It is the largest tribe east of the Mississippi but has yet to gain federal recognition. 
"Lakota John is already a skilled guitarist, perfectly mastering Piedmont blues fingerpicking and slide guitar. But what is even more impressive is his voice, so raspy and powerful it seems to be an old bluesman's!"
Soul Bag

Magazine, France
Since the creation of blues music, Native Americans have paid an often overlooked but deep contribution to this musical tradition. The father of the blues, Charlie Patton, was a Choctaw. Scrapper Blackwell, Jesse Ed Davis, Elizabeth Cotten, Jimi Hendrix and so many of our great blues and jazz artists celebrated their Indian heritage. Lakota John & Kin continue to Meld their ancestors' ancient harmonies With traditional blues.
Lakota has opened for, or shared the stage with, renowned Native artist Pura Fé, blues icon Taj Mahal, Native American blues rocker Keith Secola, American songster Dom Flemons, to name only a few.  He tours nationally and internationally, including selected performances at the John F. Kennedy Center and the Library of Congress in Washington, D.C., in addition to repeated performances in California, New Mexico, Europe and Canada.