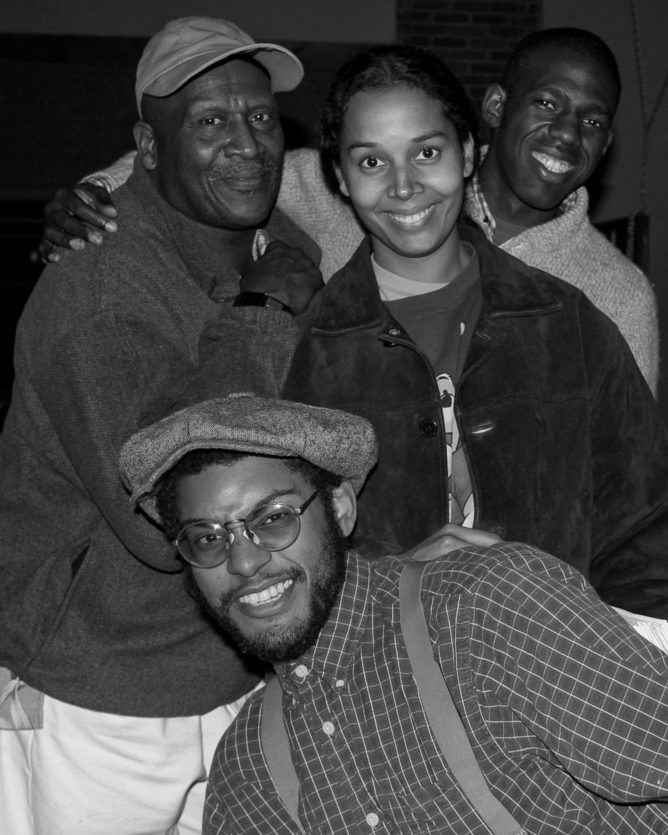 Carolina Chocolate Drops
Folk
The Grammy-winning, genre-defying Carolina Chocolate Drops discovered and studied almost forgotten African American musical traditions, bringing them to the forefront with their own reinterpretations.
A History Lesson In Song
From their beginnings in 2005, the Carolina Chocolate Drops revived the almost-forgotten Black string-band tradition and introduced this music to millions of fans across the world. The original band members — Rhiannon Giddens, Dom Flemons and Justin Robinson — learned their core repertoire straight from the source, an African American fiddler, Joe Thompson, then 85 years old, of Mebane, North Carolina.
The Carolina Chocolate Drops' success proved that the old-time, fiddle- and banjo-based music they had so scrupulously researched and passionately performed could be a living, breathing, ever-evolving sound. The Drops' 2010 Nonesuch debut, Genuine Negro Jig, garnered a Best Traditional Folk Album Grammy. Starting with material culled from the Piedmont region of the Carolinas, they sought to reinterpret this work, not merely recreate it, highlighting the central role African Americans played in shaping our nation's popular music from its beginnings more than a century ago. The virtuosic trio's approach was provocative and revelatory. Their concerts, The New York Times declared, were "an end-to-end display of excellence… They dip into styles of Southern Black music from the 1920s and '30s — string-band music, jug-band music, fife and drum, early jazz — and beam their curiosity outward. They make short work of their instructive mission and spend their energy on things that require it: flatfoot dancing, jug playing, shouting."
"We don't want to just do Piedmont style fiddle-banjo-guitar tunes; there's more to our musical life than that. We grow in a healthy, slow way that reflects our true development as musicians and as

a band."
Rhiannon Giddens
The Carolina Chocolate Drops roster fluctuated over time, and Rhiannon, Dom, and Justin have gone their separate ways. Each member has gone on to pursue impressive and meaningful careers maintaining the spirit of The Carolina Chocolate Drops. Rhiannon Giddens has released solo albums and worked on collaborative projects such as Our Native Daughters and releases with Italian multi-instrumentalist Francesco Turrisi. In 2017, she received a MacArthur Foundation Genius Grant. Dom Flemons continues to perform and is known as "The American Songster" because of the breadth of his knowledge of American music. In 2012 Music Maker released the album "Buffalo Junction" with Dom Flemons and our partner artist Boo Hanks. Justin Robinson, in addition to recording and performing solo, is a food historian and botanist. In all of his work, Justin explores African American history in the South, aiming to connect people to their culture. All three members of the Carolina Chocolate Drops have served on Music Maker's Board of Directors.
The Carolina Chocolate Drops – Rhiannon Giddens, Dom Flemons, and Justin Robinson – were a Black string band from North Carolina.
Top photo by Tim Duffy.